12/03/2007 06:10:00 PM Posted In
Freebie
Edit This
OMG .. when does it ever let up?? I can't believe just how busy and rushed I am!! I sure hope it's not just me ... otherwise I'm gonna start thinking something is very wrong with me! LOL This Christmas kit is getting there .... I've got 25 papers done and am working on elements now. Hmm ... I think I've also got like 10 frames! LOL It's definitely gonna be a huge mega kit! I really love how the papers came out - all looking like wrapping paper! I got to say, it's yummy!
*** COMMENT WINNER ***

I'm happy to say that LadyLynx is the person that I selected for the last freebies comments! Her comment was:
"Babette this kit is gorgeous and so classy!! I love it!!! Thank you!!!"
Please email me so that I can get you your blog thank you gift!!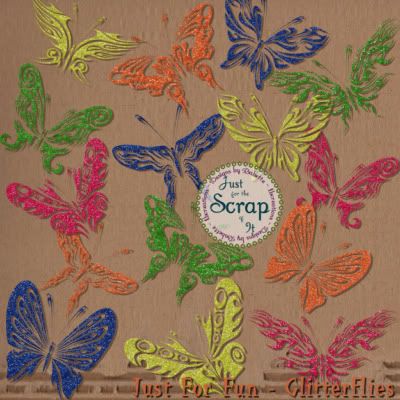 *** CHAT NEWS ***

Tomorrow morning, at 10:00 am, EST - please join me and my beauties for our "Rise and Shine" Chat!
STRAWBERRY KISS WILL MARKED 30% OFF FOR TWO DAYS - GET YOURS FOR ONLY $2.80!!

THE ATTENDANCE GIFT WILL BE A QUICKPAGE AND THE POSTING GIFT WILL BE:

THIS IS FOR ANYTHING IN MY STORE!!

LAYOUTS MUST BE POSTED BY 12-11-07 TO QUALIFY FOR THE POSTING BONUS.


*** SALES NEWS ***


This weeks Fantastic Five are available!!


Purchase The Fantastic Five Here
*** FREEBIE TIME ***


Well, as last week I gave out gold ... I figured this week I'd give out some silver parts of my Mega Christmas kit, "Classical Christmas." Here's a preview:




Kinda purty, eh? Remember, this will only be available for the next 24 hours! Don't delay in getting yours.

(((So Sorry, this freebie has expired - check out the mega kit "Classiscal Christmas" in the store now!)))


Enjoy!! I hope to see some of you at chat tomorrow!! It was so much fun meeting the "names" that I've seen on my 4-shared comments!! You'll take care!!
Hugs,
Babette