12/31/2007 11:50:00 PM Posted In
Freebie
Edit This
HAPPY NEW YEARS!!!!!!!!!!!
I hope that this finds everyone healthy, happy, and in good cheer! But, just in case … I'll be sharing a couple of freebies soon! Mike and I went out to dinner tonight – to the same restaurant where he proposed to me a year ago! It was a wonderful meal and a great time and it's so special that he thought enough to remember this "anniversary" as well! Isn't he an awesome guy?
I've been a busy bee and there's a ton of new products in the store (yes, in addition to the 29 of last week!)… you definitely need to go an check it out! I've also re-arranged the store and added some categories … one of which is a "Dollar Store." Nothing in there is over .99 cents! I've also started a "retiring soon" section … which always means a great deal! And of course, for those that may have missed any of the DGGA's over at the site – there's a special category for past DGGA's … all priced at only $1.50!! All the new categories make it all very much more user friendly … need a bow? Just go to that section!
The big news though is our "January Free With Purchase Collab Kit." The designers at JFTSOI all designed mini with the theme of "Happy Birthday" to get the year rolling! It's a gorgeous kit … you so don't want to miss this! And it's FREE with any $10.00 purchase in the store during the month of January!! How sweet is that? Here's a look:
Here's the individual mini's:
Isn't it awesome? So simple to get as well … Just place in your cart with your other purchases totaling $10.00 or more … use the code: FreeJanCollab and it's free!! How cool for you! You will love this amazing kit … 41 papers, 4 alphas, and 80+ elements! You'll never need another Birthday kit again! It will also be wonderful for other occasion as the many colorful papers aren't just birthday themed!!
Get yours here:
*** VALUE PACKS ***

Grab Bags can be fun ... but with my VALUE PACKS you know EXACTLY what you're getting! I've got both a personal use and commercial use value pack … for a fraction of the cost of these items if sold separately!!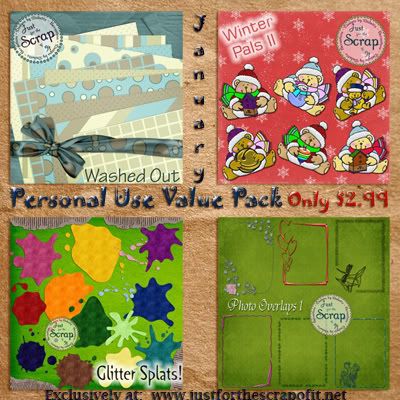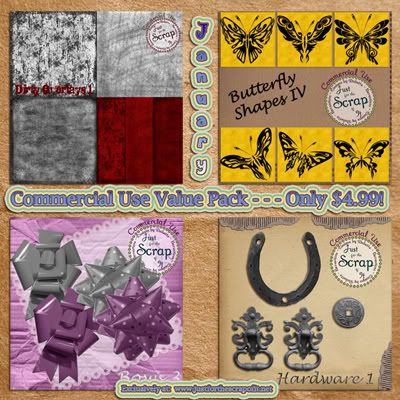 New Products
In addition to the 29 new products I introduced last week …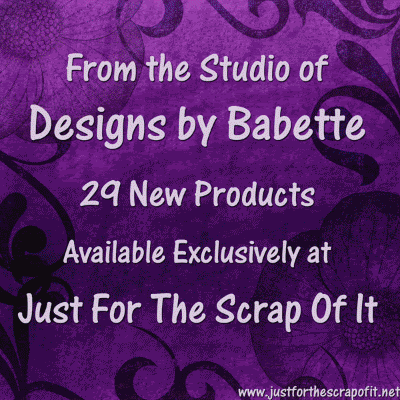 I've recently uploaded the following!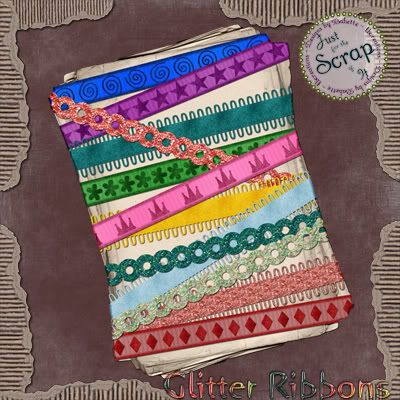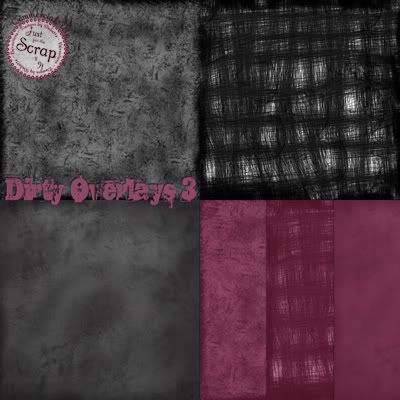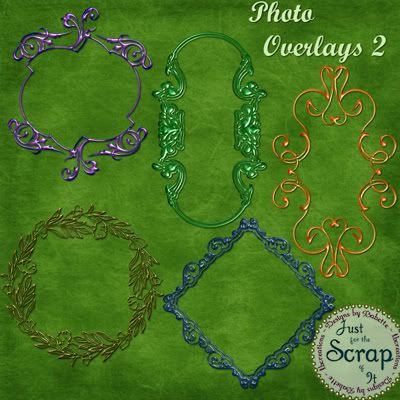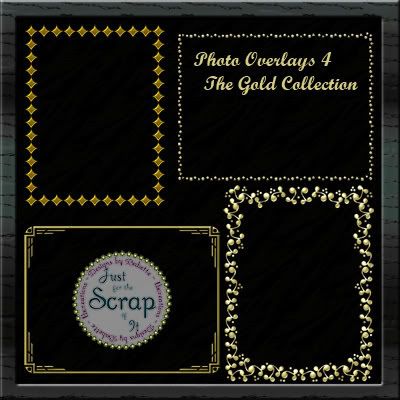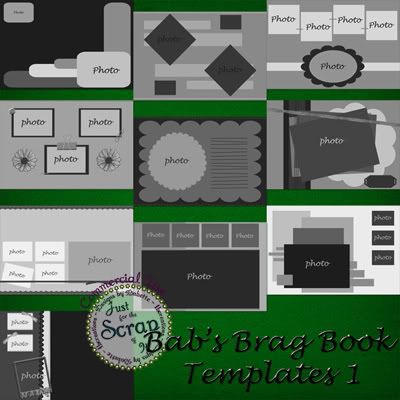 I'm also working on a few more! LOL You can find all my products in the store!!
SALES!!!!
All my mega kits are on sale 50% off through Saturday:
All my brag book are on sale 25% off through Saturday:
Get them while this amazing deal is on!
It's my turn for the DGGA at Just For The Scrap Of It! You're lucky day … since that means you'll be getting two freebies!!! I've got a really fun mini called "Tropical Fun" for you guys - I don't know about the rest of you, but I'm just getting tired of all the winter kits ... so I thought I'd bring a little sunshine into our lives!

Dive into this refreshing tropical mini kit and brighten up those special vacation photos with this fabulous kit. You will be able to almost feel the warm tropical breeze or hear the surf in a distance. Come share in the fun and take the plunge into my Tropical Fun Mini Kit today! This mini consists of 4 papers crafted with my overlays, 2 flowers crafted from my CU version flowers, 1 photo overlay, and two stickers - one very large tropical drink and one small brad like palm tree! Here's a look:
Funky and fun, yes? I have to say it really puts me in the mood to sail away to someplace warm and inviting!
Remember, this is yours FREE for the next 24 hours ... then it goes into the store for the amazingly low price of $1.50! So hurry and get over to the forum for your download link!!!
BLOG FREEBIE TIME
I've got the 3rd in my series of the Asian inspired "Simplicity" templates ... which incidentally will work great with the "Tropical Fun" mini I've got going for the DGGA today! I specially crafted those photo prongs just for this template! Here's a peak:
What do you think? Gotta have it? Well, hurry and download cuz it's only gonna be available FREE for the next 24 hours ... then it's off to the store it goes!

Here's the link!

((So sorry, but this freebie has expired and is now in the store))

Enjoy it! And please remember, comments are ALWAYS appreciated!!
Hugs,
Babette