8/21/2008 10:32:00 PM Posted In
CU Freebie
Edit This
HI Everyone ... how's your week been going? Any wonderful plans scheduled for the weekend? It's been an eventful week for me ... and I haven't been on the pc as much as really need to be due to my back. I'm hoping to be able to get back to uploading my products to DSW and getting that finished!
Oh, before I forget - I have MOMUMENTAL news! LOL Are you ready? Mike cooked an entire meal by himself! Even made the rice perfect!! :) He kinda asked me NOT to blog about it ... so of course, I had to! lol
He was so pleased with himself! He grilled chicken breasts, made some veggies and white rice. Chicken was served with a Mango Salsa (from Costco and OMG so yummy!). I taught him how to make rice a couple of weeks ago and now wonders why people make cooking rice so difficult. You see, I cook the "french" way. You boil the water, add some salt, then add the rice and cook until done. Drain when ready, and add butter - VOILA perfect rice everytime! That system of so much water and cover the pot makes for sticky rice in my opinion. This is way easier. lol Oh, and I rinse the rice when I drain it to remove excess starches.
I decided that maybe I needed to walk around to help my back out ... and what's the best way to walk around? Shopping, of course! I hit the thrift stores and found some super cool bargains. I love thrift stores - you get to help a charity and you can find some really awesome "treasures" to boot! I got some beautiful floral arrangements, and some lovely pottery pieces for the kitchen. Oh, and some stuff to craft with as well!
I had really sad news as well this week. Some of you know that I lost my 1st husband (Jeff) when he was just 40 years old when he suffered a massive heart attack. One of my closest friends, Tricia, lost her husband this week and he too was just 40. The service was yesterday. The worst part is that their 9 year old discovered Daddy and couldn't "wake" him up. This brought up a lot old feelings and some grief. It always seems that the "good" are taken and the rapists, murderers, and child molesters live on. Anyway, for those of you who pray - please, if you will, say a small prayer for Tricia and her boys - Andrew and Aric. I know she would appreciate it, as would I. *smiles*
I did manage to get my new grab bag out ...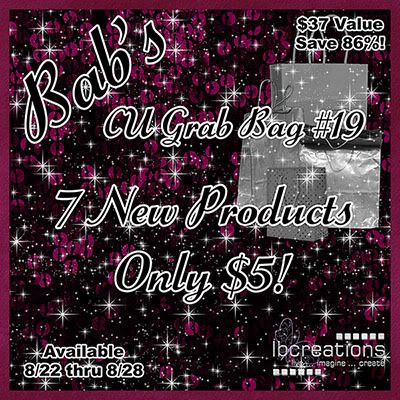 It's Available At:
Divine Digital
DigiScrap Warehouse
Commercial-Use
And for those of you who would like a "sneak peek," here's what you get for only $5!!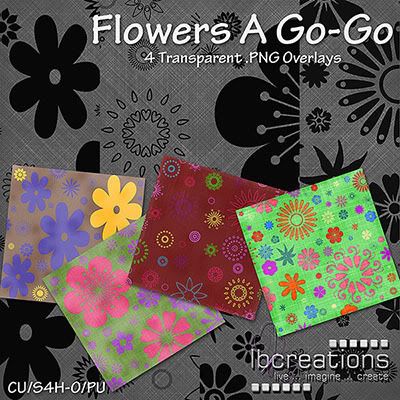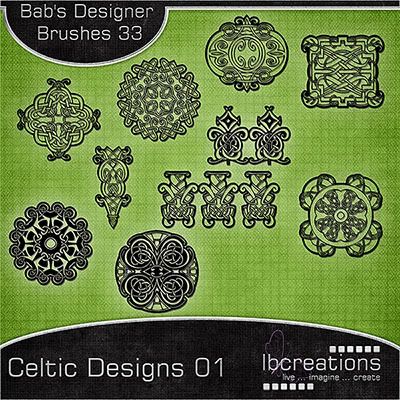 What are you waiting for? Get yours before it's too late! Available through the 28th only! Again, you can get yours at any of these great stores:
Divine Digital
DigiScrap Warehouse
Commercial-Use
*** FREEBIE TIME ***

I've got another blog gift - another CU sampler pack for you! This is number 5 and I hope you've enjoyed them. Thanks to all of you who have commented - it means a lot to me!
Remember, I'd love to hear from you!
DOWNLOAD YOUR BLOG GIFT HERE!
You all take care!
Hugs,
Babette