6/30/2009 03:26:00 PM Posted In
CU Freebie
Edit This
Wow - sometimes life just doesn't ease up at all! I've been so super swamped getting Janet set up in her new apartment, that I've barely had time to try to catch up on anything in my own house! However, her furniture is being delivered as I type and she's very happy living in Virginia Beach and having her very own cozy apartment. I think she's going to be even more impressed in the WINTER when she doesn't have to deal with snow and ice! But really, I just can't wait to take her the beach ... she's NEVER ever seen the ocean! I'll definitely be bringing my camera that day!
Yesterday we opened up her new bank account and got her prescriptions transferred over ... and did some food shopping as well. I think it's going to take some time for her to get accustomed to the "big city" traffic as she lived her entire life in a very rural area.
The new meds the doctors gave me really seem to be doing the trick ... even with all this stress, so far I haven't had any episodes. Dare I say it? I think I'm going to be okay! *grins* Mike is doing pretty well too ... basically, we're just all really tired - is it time for that cruise yet? LOL LOL (How's that for serious day-dreaming? LOL)
Last night I finally managed to grab a couple of hours and upload new products. Seeing as they've been sitting on my hard-drive waiting to be uploaded for more than a month - I say that's a great accomplishment! lol lol I can't believe I've been away from designing for that long!
So, you ready? There's a bunch!! Remember, all my products are
Commercial Use, Scrap For Hire/Others, and Personal Use. Credit NOT required, but always appreciated
.
First up ...
Vintage Frame Duets
. These all come from my personal family collection and would be wonderful additions to vintage/heritage kits or layouts: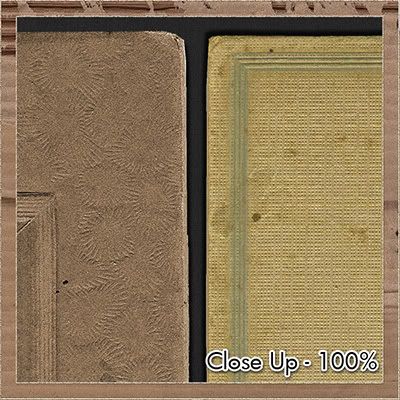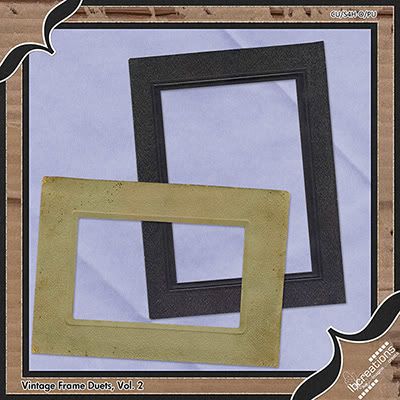 Find these at
COMMERCIAL USE
or
DIGISCRAP WAREHOUSE
or
DIVINE DIGITAL
.
I've also got a package of
Basic Cardboard Frames
- a wonderful addition to almost any kit or layout - but especially useful for those masculine kits!
Find this at
COMMERCIAL USE
or
DIGISCRAP WAREHOUSE
or
DIVINE DIGITAL
.
Of course, I had to add some new overlays - patterns, textures, & edges!
Basic Textured Overlays
- really awesome textures to create papers when all you need is a bit of texture, makes very realistic paper.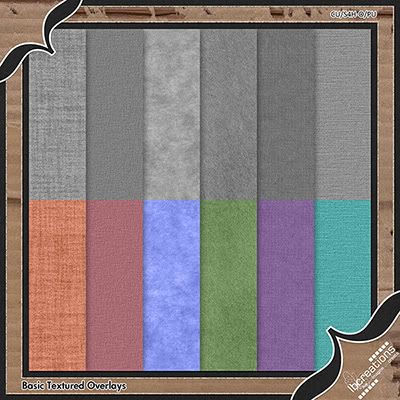 Blendables, Vol. 11
- these overlays have quite a bit of texture and give that added "punch" to your papers.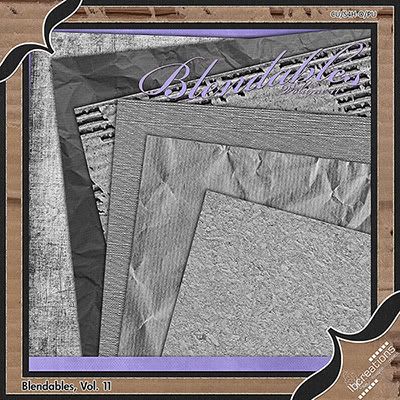 Border It!, Vol. 11
- These "inked" border edges give a nice polished look to your papers. Also works well to "age" those papers.
Spring Flowers Overlays
- Pretty flowers to create adorable papers. These .png file are easy to recolor and blend.
Build A Paper #24
- Layered PSD files give you complete control of your papers. Color each layer individually and merge to create the papers for your kits. Also give new life to existing papers! Png files are included for non-PS users.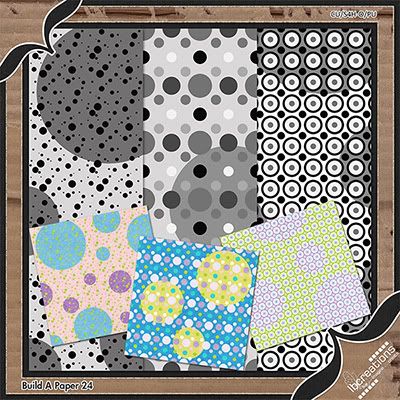 Find these at
COMMERCIAL USE
or
DIGISCRAP WAREHOUSE
or
DIVINE DIGITAL
.
Lastly, I've got a few different embellishments:
Cardboard Swiggles
- named by my friend's son ... these swiggles will add a bit of whimsy to your kits and layouts.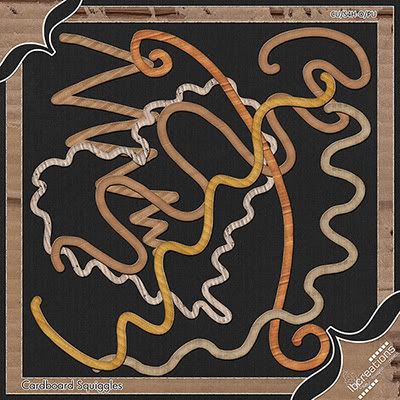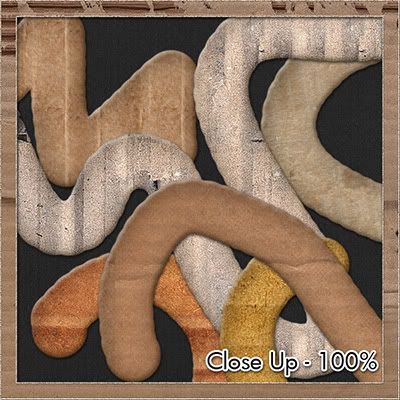 Felt Trim, Vol. 1
- Adorable felt trims (12" long) - perfect for baby/children themed kits and layouts.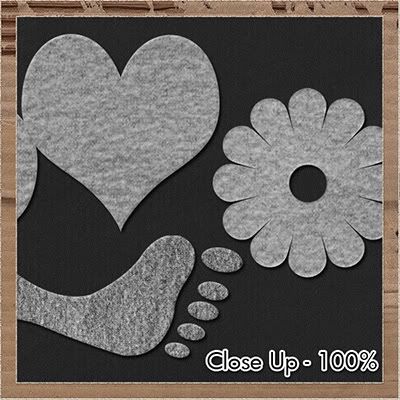 Rusty Cardboard Circular Alpha
- Awesome alpha for masculine kits!
Bits & Pieces, Vol. 2
- Torn pieces of cardboard and paper ... a wonderful way to embellish other elements for your kits.
Find these at
COMMERCIAL USE
or
DIGISCRAP WAREHOUSE
or
DIVINE DIGITAL
.
If you've actually made it this far - you really do deserve a treat! For this week's blog gift/freebie I've created an overlay ... it's a bit shabby/grungy.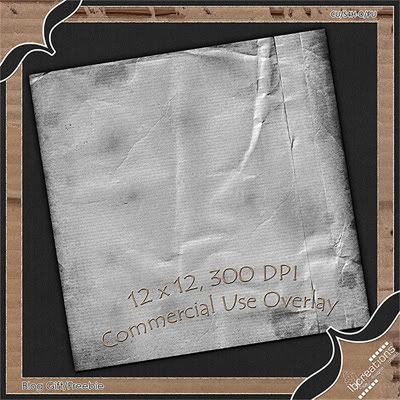 This blog gift will remain available for 1 week - it expires on 07-07-09.
I hope you enjoy it!
I'm sorry, this blog gift has expired. :(
Everyone take care ... cya all soon!
Hugs,
Babette