10/08/2007 10:03:00 AM Posted In
Freebie
Edit This
Well, the week-end is over. Time to get busy, right? HA! I worked all week-end .. no rest for the wicked!! *grins* Hope you all had a great one and did something special!!
I'm working on a SUPER HUGE commercial use grab bag - this one will really knock your socks off! I'm truly outdoing myself on this one! LOL Cranberry Dazzle is done ... but I still to package it up before it can hit the store - so much to do, so little time! LOL
DH's birthday is Wednesday ... and still I haven't gotten out to buy him something! LOL Well, at least we have plans for dinner ... that's a start, right? What do you get the guy who's got all the toys he could possibly want? *sigh* I hate shopping!
*** Designer Contest News ***

All the submissions are in! There are
21 free mini kits
just waiting to be downloaded! Please go to the gallery, take a look - download all you want and make sure to come back on the 9th and 10th to cast your vote!! There are some absolutely stunning kits in the gallery - you'll be glad you visited!! Follow the link below to take you to the gallery:
*** New Commercial Use Product ***

Have you ever wished that when using an overlay you didn't have to worry about the overlay changing the color of your paper? Well, Newbie or experienced designer will appreciate the ease and functionality of my new "
EMBOSS IT
!
™
" plates.
Simply lay the plate over your paper; set the blend mode to "overlay" … and voila – a beautifully embossed paper … which has retained the color you chose!
No more worrying that your color palette will be affected by your overlays!!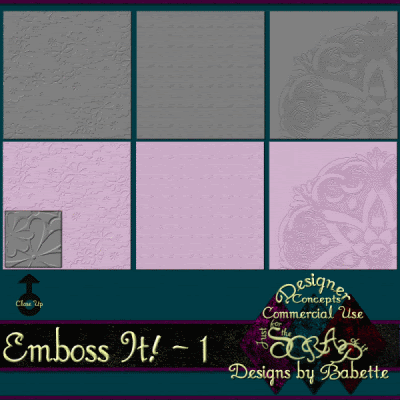 To get a closer look, please visit my store:
*** Shines ***

CT Member Barbara has REALLY been busy! She created three layouts of her grandson with my mega kit "Fall-ing For You." Just look at how adorable he is! He's sure to be a heart-breaker later on!!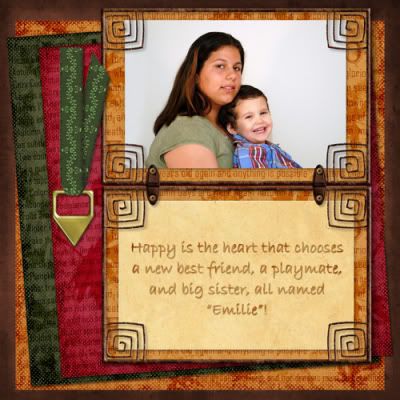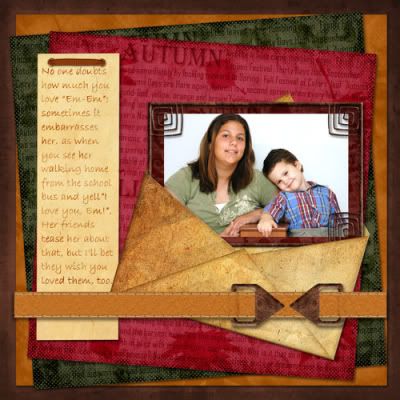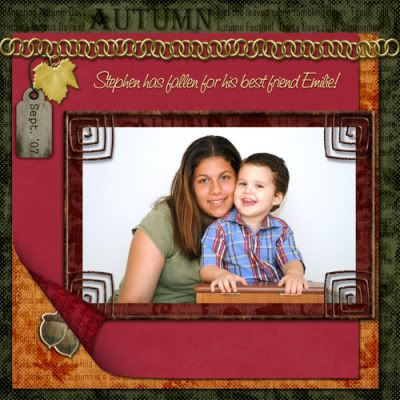 Ladye created this layout, also with the same kit!
Tanyia (One of the Contestants) created her layout ... again with Fall-ing For you!!
Remember my Halloween kit, "Halloween Fever?"
I decided I'd do quick pages using it this week!! I really enjoyed making those QP's last week and thought I'd continue with that notion this week! SOOO .... it's .......
*** Freebie Time ***

May I present the first quick page in this week mini-album series: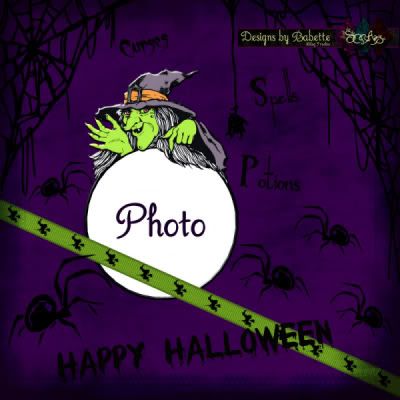 This QP will be available for the next
48 hours
- then it goes into the store!
Hugs,
Babette