10/09/2007 11:09:00 AM Posted In
Freebie
Edit This
Okay, so I'm really tired!! I finished my commercial use grab bag ... OMG - it's beyond huge! I can guarantee that no one will be upset with the value! LOL Cranberry Dazzle is finally finished - it just needs to be packaged - so hopefully, I'll have it in the store tonight. Think lots of glitter!! I'm actually very pleased with how it turned out as well! LOL OOhhh .... two for two!
Many thanks for all the wonderful comments that have been left for me!! Honestly, they all are special and really make my day! It's wonderful when people download my stuff (after all, that means they like it, right?), but it's a special treat when someone takes the time to leave me a comment! So, please don't think that I don't appreciate them - I just love them!!!
I'm not sure what I'm gonna work on next. Anyone have any ideas? Something they'd like to see? I'm open to any and all suggestions - drop me a note! It's great to get ideas from others - many times it can spark the imagination!! And just to make it sweeter ... whoever gives me the idea I go with will receive that kit for free as a "thank you!"
*** Site News ***

Designer Contest

Have you voted yet?? The polls were opened today!! Head over to the gallery and vote for your favorite designer!! What a great way to say "thanks" for their freebies! These ladies are in competition to win a contract with the store - let's help them out!!
QP Exchange
I'm pretty sure I told you about the Quick Page Exchange going on over at JUST FOR THE SCRAP OF IT - but thought it was worth repeating! Heather (the hostess) chose "Fall-ing For You" as this month's kit and the quick pages being created are awesome!! I wanted to give you all a look:
Don't you want to take part in this? Think of all the wonderful QP's you'll get!! This is an awesome album in the making!! To join, head over to the forum and sign up!!!
Member, CT, & Designer Freebies
Did you know that you can get a ton of other freebies by joining the forum? There are special forums set up for just this purpose! Head over and check them out!! There are some very talented and giving ladies on the site!!
Charity Kit
One of our designers, Liz (Sweet Digi Scraps), has created a kit to benefit the family of a 15 month baby boy who is currently undergoing chemo therapy. Liz is donating all proceeds from this kit to the family to offset some of their expenses. It's a very sweet kit, name after the baby boy "Lil Armani" is sure to please. Take a look:
*** SHINES ***

CT Members
Britt
created a gorgeous layout of her son using my "Funkalicious" page kit:
Catherine
used "Halloween Fever" to showcase her little darlings:


Demetria
used "Fall-ing For You" to create this awesome layout: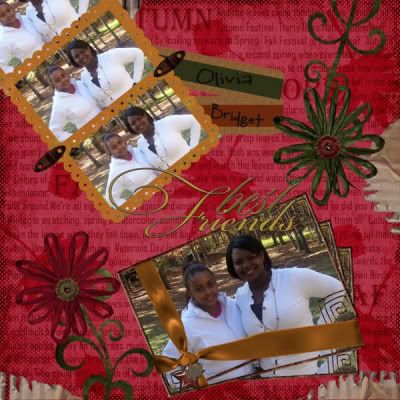 Sarah
used my challenge template (October's) to create this adorable layout of her cat: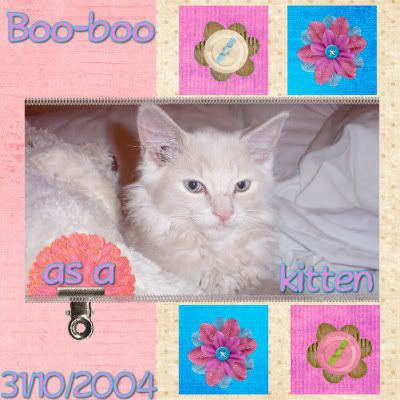 Heather
used my "Fall-ing For You" kit to make her blog header!!

Aren't these all terrific?! Lots of talent here!!
*** FREEBIE TIME ***

Continuing the "Halloween Fever" I created this quick page to share with all of you: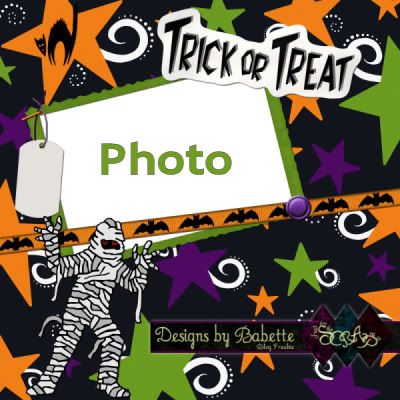 If you missed yesterdays, it's still available!! This QP will be available for the next 48 hours before it goes into the store ... so hurry! *grins*
(((So sorry, this freebie is no longer available)))
I do hope you enjoy it - have a GREAT day!!
Hugs,
Babette