10/10/2007 02:22:00 PM Posted In
Freebie
Edit This
HI all ... late start today!! It's Mike's birthday so I'm gonna make this pretty short!!! I hope that everyone is having a great day!
*** Site News ****

Please remember to take a moment and vote for your favorite designer!
*** FREEBIE TIME ***

The third quick page in the "Halloween Fever" series is ready!! Take a look: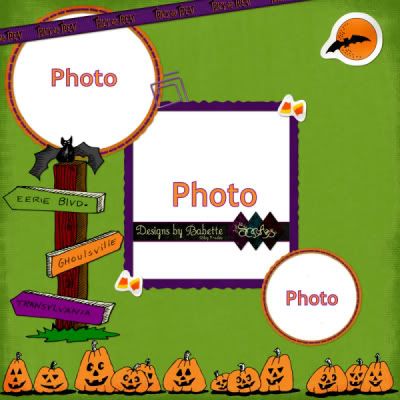 This will be available for the next 48 hours - after that it goes into the store! Hurry and get yours!!
((So sorry, this freebie in no longer available))
Have a GREAT one everyone - I'll cya tomorrow!!
Hugs,
Babette