10/18/2007 03:49:00 PM Posted In
Freebie
Edit This
Hi Everyone!!
Thanks to all of you who inquired after my health ... I'm feeling MUCH better today - maybe I just needed A LOT of rest? LOL I actually feel a real human today! I'm blown away with the number of downloads ... thanks to all of you who left me such nice comments!!
**** CONTEST NEWS****

Did you remember to vote for your favorite? There were so closer numbers and then one contestant had drop out at the last minute (Ezine) although she was doing really well. However, I understand that sometimes family and medical issues MUST come first! The good news is that she will be staying at the site and supporting her friends! Yiippeeee Erika!!!
We're down to 12 contestants now ... and the cut in round 3 will be LARGE. Six contestants will be eliminated - leaving 6 to go into the final elimination. It will be crucial for everyone to vote for their favorites!!!
The following contestants have moved on to round 3 (and are already hard at work on their kits!!) - there is no particular order to the list:
FAYTH
RMW1220
ROSEMADE
MOMOF6
MRSABOYER
ANJA
DRAGONFLYSCRAPPER
JAYDENSMAMA
MERCAS DESIGNS
COLIE
AMANDAG
JEANNIEB


These ladies all deserve a round of applause for their awesome work!!!! Thank you all for participating and being such wonderful people!! I'm sure that everyone is looking forward to seeing what you come with in round 3!!!


**** CHAT NEWS ****


I want to remind everyone that I'm holding a "Getting To Know You" chat this evening at 10pm - Eastern Standard Time! I had one this afternoon and it was so much fun!! And hey, there's even a participation gift!!! Take a gander: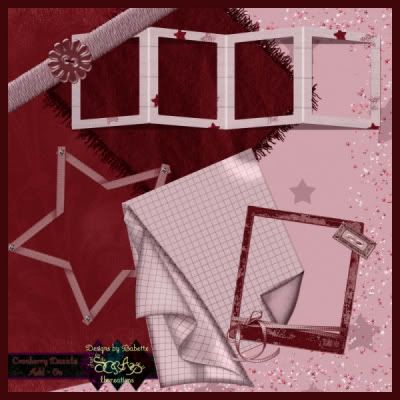 It's an Add-On to my "Cranberry Dazzle" kit!! Pretty cool, eh? Come make some friends and get a gift ... what could be better?


**** FREEBIE TIME *****


I've got the 4th QP in the Cranberry Dazzle series!! I'm SOO loving these!!! Here's the preview:




Isn't that the cutest????? This will be available for the next 48 hours and then off to the store it goes!!!


You can
Purchase Cranberry Dazzle Here!!!
Also, don't forget to check out my new GRAB BAG - it's loaded with 10 different products - for only $7!!!! It's a steal!!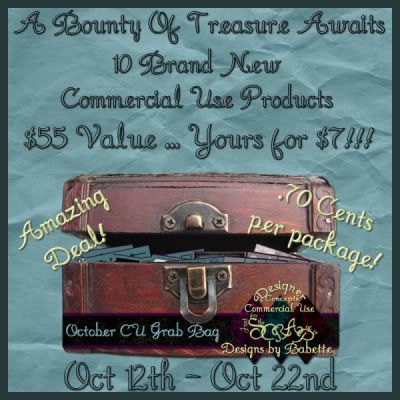 Okay folks, I'm out of here!! You have a great evening - which ever part of the day you're having! LOL I'll cya tomorrow!!
Hugs,
Babette