11/08/2007 04:22:00 PM Posted In
Freebie
Edit This
OMG ... I can't believe how quickly this week is going!! Just way too much stuff to do - so tell me, how long can a person go without sleep? LOL Seriously, I think I need to figure out a way to close myself!
*** JFTSOI TOOL BAR ***

Okay, some exciting new .... if you look over to the right .... you'll see JFTSOI
tool bar
- you can download it and stay in touch with what's going on over at the site! I'll be posting special sales, surprise freebies, reminders of chats, etc - some sales will only show up in the ticker tape on the tool bar! How cool is that? There is NO adware etc ... so you don't have to worry about that. Click on the icon and it will take you to the installation area - very easy!
*** CT LAYOUTS ***

Demetria
has created a gorgeous layout of her father, using my my "Pour L'homme Dans Ta Vie" page kit.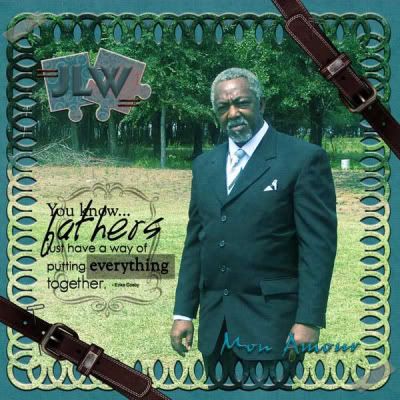 Isn't he handsome? Want to leave her love? Click on the link below!
Heather created an awesome layout, using the same kit, of her husband and herself:
Aren't they a great looking couple? I just LOVE that quote!! Leave her some love too!
*** SITE NEWS ***

You guys really want to check out the forums - all sorts of new challenges and exchanges are cropping up!! Here's a list of some cool news ones:
Recipe Exchange with Beth
Desktop Calendars with Amanda
Step by Step with Tanyia
Scrapping You with Tanyia
Of course, there are still the regular ones which are totally cool as well! Check it out and join the fun!!
We've also added some forums - one of which is the "Photographer's Corner" - it's brand new and we're sure to have a lot of fun with it!

*** Babette's Beauties CT ***
My creative team has been assembled!! I've still yet to make a formal announcement ... but I thought I'd share with all of you the members of my team! They are all fantastic ladies and I'm sure you'll love their work. With no further ado .. please meet:
Demetria ... Barbara ... Heather ... Catherine ... Liz ... Katie ... Betty ... Schoko ... Kari ... Britt ... and Michelle!
Look for their galleries!

*** FREEBIE TIME ***

I've got the 4th in the series today ... and I have to say that this one is my favorite! I was too thrilled with how it came out. Take a look: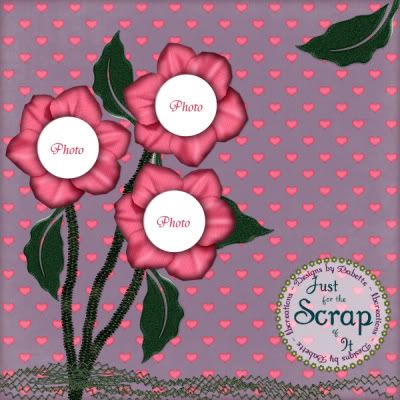 Isn't it adorable? This will be available for the next 24 hours before it goes into the store!!
Hugs,
Babette