11/28/2007 04:37:00 PM Posted In
Freebie
Edit This
Okay, this week has not proved to be any less stressful than last! LOL One of these days I'll catch a day where I can just breathe! LOL
I want to thank those of you who commented - some of you really touched me! I'm always very appreciative of all the thank you's and comments I receive - it really makes my day! If the following people would please send me your email addys (lovelybabette@gmail.com) and in the subject line type "Blog Thank You" ...
Nurse Patty - Shariscraps2 - Phantom31052Carmen - AquaJanna - Iowamom - Faith
I'd like to send you a link for the following element pack as a special thank you from me.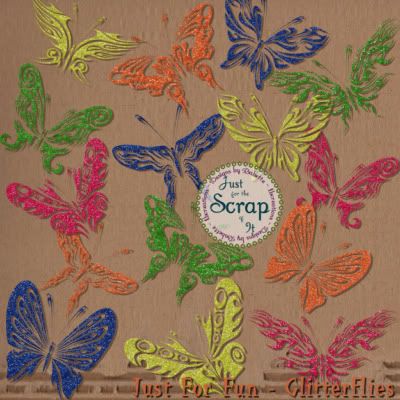 I'm thinking I may do this from time to time ... since your comments mean so much to me!!
*** CHAT NEWS ***

I'm holding an evening chat tomorrow - check it out!
The attendance gift is another part of "Just For Fun" ...
Then if you buy the mega kit (at a reduced price) or parts 4,5, &6 (since 1-3 were freebies) and post a layout, you'll get this posting gift:
I hope to see some of you guys there!!! I'm sure we'll have a blast!!
*** SALES NEWS ***

In addition, our new designer Amy has her entire store 50% off!!! And don't forget that my "OOhhh Baby!" kit is still on sale until midnight!! Get it for 30% off - post a layout and get this posting gift!!!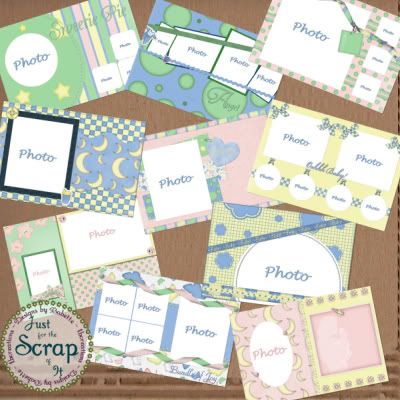 *** FREEBIE TIME ***

Today I've got a sampler for you all. I'm working on a new kit (albeit slowly) and thought I'd share a few items from it. I'm calling it "Antiqued" ...
This will be available for the next 24 hours - please don't delay in downloading.
You all have a great afternoon/evening - I hope to see you in chat tomorrow night!!!
Hugs,
Babette