11/26/2007 07:28:00 PM Posted In
Freebie
Edit This
Did everyone have a fabulous weekend? Get lots of shopping in? I know I did! LOL Mike's not feeling 100% ... and my back is hurting ... not sure why!! OH well, this too shall pass. Things have been kinda crazy ... and weird stuff just cropping up. I dunno ... maybe the moon isn't in a good cycle for me? LOL
I've got a couple of things to share with you ... promise it won't be long at all - and I'm sure you'll want to know about these!!
*** CHAT NEWS ***

TOMORROW!!!!
Join Babette's Beauties for an early morning Chat!! Tomorrow, 10:00am EST, in Babette's Chatroom at Just For The Scrap Of It!!


Join us for fun and a jump start to your scrapping day! The featured kit is "Oohhh Baby!" mega kit - reduced 30% (only $5.95!) for two days!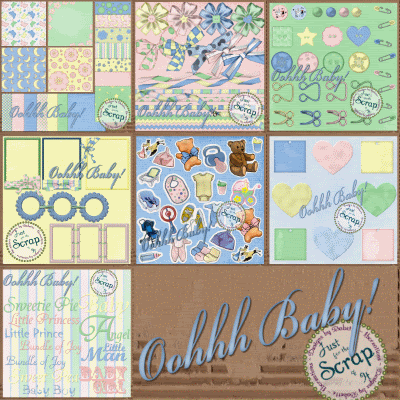 Attendance gift is a quick page and the posting gift is a full size, 10 page brag book! Get your kit while it's reduced, post your layout, and receive THIS brag book: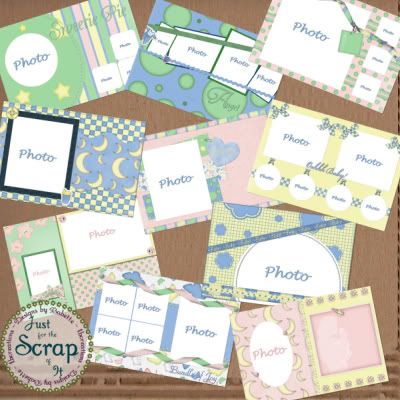 I've included pages suitable for both girls and boys! Don't miss out - join the fun tomorrow morning at Just For The Scrap Of It, 10:00am, EST. Pretty Groovy, eh? Should be a fun chat ... I'd love to meet some of my blog readers!!


*** SALE PROMOTION ***


The Fantastic Five is back! That's right, 5 Designers - 5 kits - 5 days - and 50% off!! Look what you can pick up this week!!



Today I've got another coordinating "Just For Fun" freebie! This one is not in the store and will not be included in the mega kit. It's available for the next 24 hours!




You get a paper, a wrapped frame, and a flower. Again, you can only get this for the next 24 hours before it's invalid ... grab yours now!


Okay ... that's it for now ... but i'll be back with more chat news ... yeppers, I've got another in the works!! This one will be an evening one! Take care!!

Hugs,
Babette