3/22/2008 12:45:00 PM Posted In
CU Freebie
Edit This
How's everyone doing? Looks like I may actually get to move into my new house! The paint and wallpaper are done and carpet being installed next week! The hardwoods still need to be buffed and poly'd ... but I see progress! I have to say, I'm just loving it!!
Site renovations are going along ... a bit a set back due to Mike's being ill, but I'm hopeful we'll be back on schedule! In the meantime ...
How would like a chance to win my new fantastic kit, GREEN FIELDS?
This huge kit includes:
14 Papers, 1 Upper Case Alpha, 3 Bows, 3 Brads, 4 Buttons
2 Button Pins, 1 Cross, 2 Fasteners, 1 Floral Spray
1 Floral Branch, 3 Flowers, 4 Frames, 2 Word Arts
2 Pieces of Lace, 1 Mat, 4 Ribbons, 5 Stickers, 1 Tab, 1 Tag
Join my yahoo group today and download this sampler (which includes TWO elements not included in the kit!)
JOIN JFTSOI's YAHOO GROUP
Then join the brag book challenge going on - everyone that participates will receive all the pages and one lucky person will win this huge kit! The winner will be selected by members voting on their favorite brag book page.
Join today and get all the info on the challenge (in the files section of the group), your free sampler, and your chance to win the kit! And just to start things off, I've created a brag book page as well: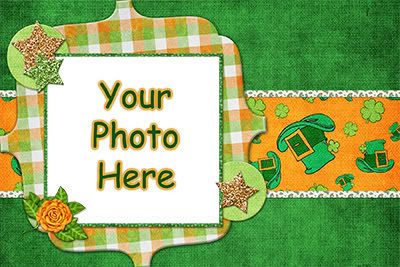 Hope to see you there!!