10/23/2008 01:01:00 AM
Edit This
DSW is doing it again ... and I've jumped on the band wagon! I've got
over 60 items
reduced down to
$2 each
for the
next 24 hours
! Hurry on over to my store and check out the fabulous deals before it's too late!
2$ Deals at DigiScrap Warehouse
Don't forget to check out my newest
CU Grab Bag
while you're there! (Scroll down to next post for sneak peek!))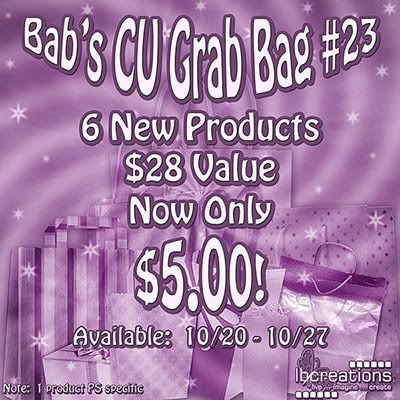 Bab's CU Grab Bag #23
Thanks for looking!
Hugs,
Babette