10/20/2008 01:15:00 PM Posted In
CU Freebie
Edit This
Hi Ladies!

I hope that everyone had a great weekend - and got some shopping in too! Weren't those some great sales? You just gotta love a sale! There has to be something good going on with this awful economy. It's getting truly desperate for so many people and my heart goes out to those that are suffering right now. The reality is, so many people are just one paycheck away from being homeless. Having had this happen to me, I know how terrible it is to lose your home and everything ... and praying that you can find your way out of the darkness.

I had an interesting weekend myself. Friday night Mike and I went to "Longhorn Steak House" for dinner with another couple. We had never been - and OMG! It was fabulous! The food was awesome and the service was perfect. We had a wonderful night with our friends and we'll definitely be going back some day. If you have one nearby - I highly recommend trying them out!

Saturday I went to a friend's baby shower. It was very nice, but I started feeling sick while there. I spent yesterday pretty much laying down; feeling achy, cold, and nausaus. Mike and I had both gotten a stomach virus, so I'm hoping this was just a continuation of that and not the beginning of a flu!

I've decided to take a break until the end of the month. It's dawned on me that I haven't taken any real time off for about 18 months now. I'd really like to finish unpacking and getting my house finished ... especially for the holidays. Of course, I'll still be checking my emails - so please feel free to contact me. I just won't be designing anything new for a bit. I'm not sure how much of a "vacation" this is going to be - but, at least my house should be in order! LOL

My New CU Grab Bag (#23) is in the stores!

Save 82% off of regular prices. Included are six brand-new, never released designer resources for the incredibly low price of only $5.00 for this $28 value! Available thru 10/27. As always, NO CREDIT is required and this item is CU/S4H-O/PU Friendly.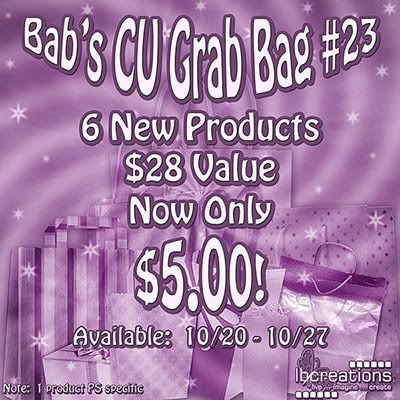 Need a sneak peek? I'm pretty sure you'll like them ... here ya go!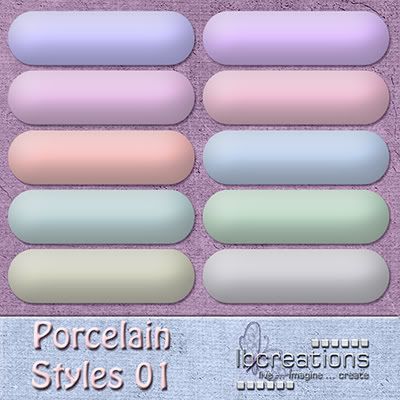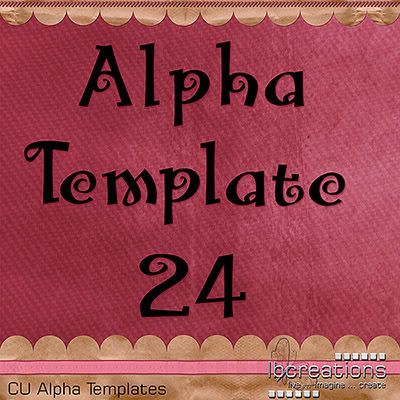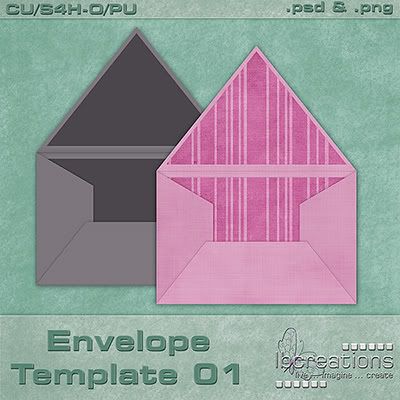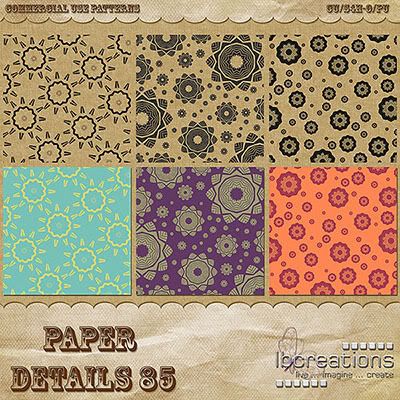 Isn't that a great deal? Again, this CU grab bag is available in all 3 of my stores:
DigiScrap Warehouse
Divine Digital
Commercial Use
I've got some other new goodies in the store - the following are perfect for those Christmas kits & Layouts: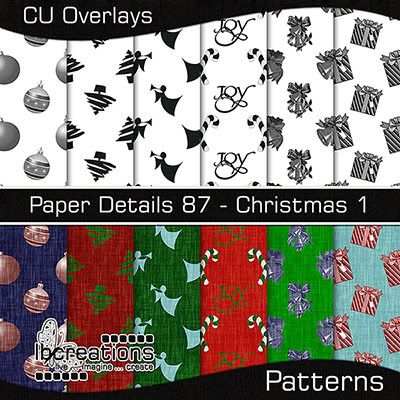 Here are some more pattern overlays:

For Halloween: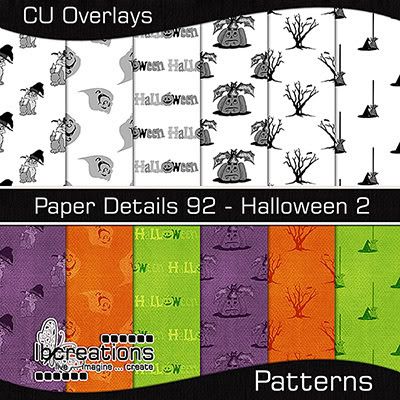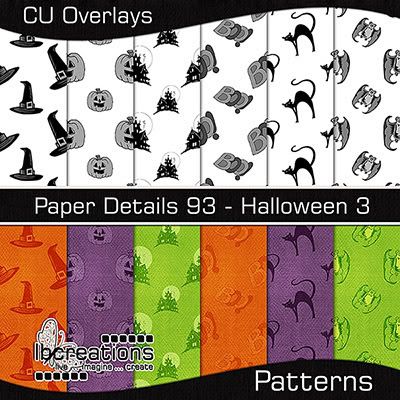 And some Misc. patterns: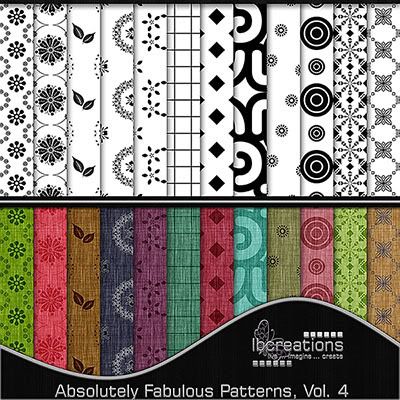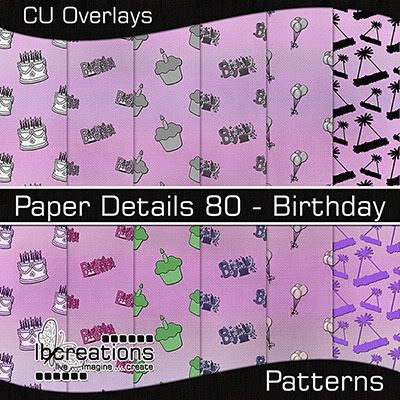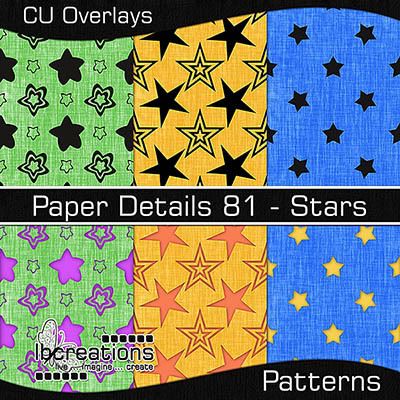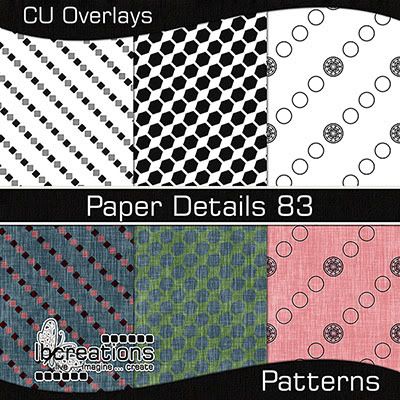 These are in all of my stores - just waiting for you! *smiles*

*** FREEBIE TIME ***


Well, you finally got here, huh? lol This week I've got another cu sampler pack. As an aside, so many people have written me and asked if they could buy samplers that they have missed, I'll be putting all the samplers in the stores in the next couple of weeks. Okay, here's CU Sampler Pack #10: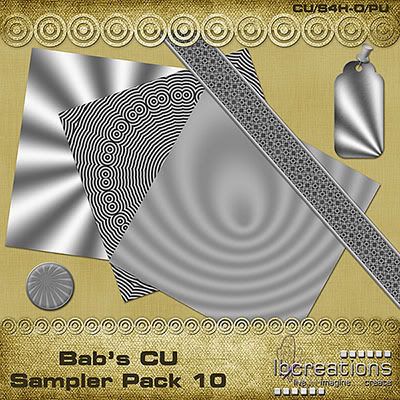 Looks pretty good, right? I've included 3 funky overlays, 1 brad, 1 tag, 1 push pin, and 1 ribbon. This sampler will be available thru 10/22/08 at midnight, EST. I hope you enjoy it and I'm really looking forward to reading your comments.
(((Sorry, this download has expired)))


You all have a great week! Thanks to all of you who purchased during my sales - and those of you who purchase my newest grab bag!!

Take care!

Hugs,
Babette