7/25/2009 07:32:00 AM
Edit This
I've got a bunch of running around to do today - including my first Weight Watchers meeting! However, I wanted to drop in and leave you guys a couple of goodies!
I asked my blog readers what sort of tutorials they would like to see available. Marlene from Australia requested a tutorial on how to use masks ... so here it is!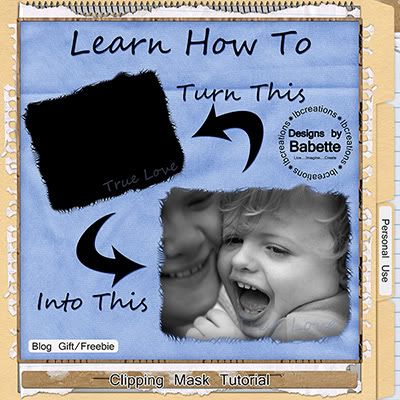 DOWNLOAD TUTORIAL
Of course, I could just give you a tutorial without a product to use with it. I've uploaded the blog gift/freebie (Clipping Masks) separately for those that aren't interested in the tutorial.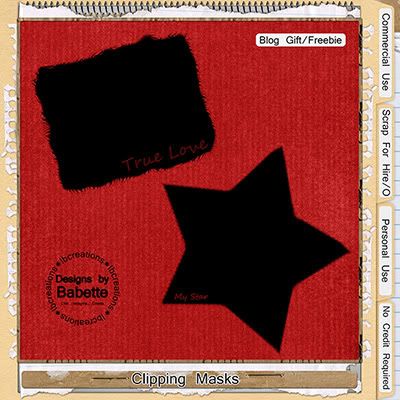 DOWNLOAD CLIPPING MASKS
I hope you enjoy the tut & masks ... I'll be back later ... and I might just have another freebie! Oh, and don't forget the
Blog Prize
... scroll down to the prior post and read all about it if you haven't read about it yet! I'll be picking a winner tomorrow night! Oh, and please remember to leave your comments at the TOP of the each post ... I know it's weird, but what can I say? LOL
Hugs,
Babette
LBCreations - Designs by Babette