1/22/2010 12:00:00 AM
Edit This
Well, I'm healing - today I finally felt a difference in the pain, so I'm definitely on the mend. I'm still very fatigued and am taking it easy - lots of naps and relaxing watching TV. Mike is being super duper attentive & helpful - he even attempted to make me eggs Benedict! Ummm .... it
IS
the thought that counts, right? *smile* Seriously, with all his worry ... he's still putting my needs first. I'm a lucky woman!
My doctor called me yesterday ... it's official - the tumor was indeed cancer - Renal Cell Carcinoma. I have to get an MRI in 3 weeks then see the doctor a week later - if it looks good then I go back for an MRI in 3 months. If it looks like they missed any, back into the hospital I go. Looks like I'm going to rack up the medical bills again this year. *UGH* Looks like I better hurry up and ad all my products into the stores, eh?
Today I managed to get "
Heart 2 Heart Collection, Vol. 2
" uploaded into the stores. It's
on sale 25% off for an introductory period of 3 days
Friday (1/22nd), Saturday (1/23rd), & Sunday (1/24th):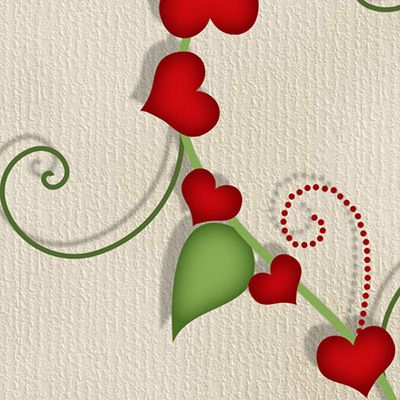 The second in a four part collection,
Heart 2 Heart, Vol. 2
is a lovely set of Doodle element templates in layered PSD format (a Frame, a Spray, and a Vine) perfect for any romance/love/valentine themed kit. These are large templates which were created in Illustrator as Vector Images (super crisp edges). Their large size and individual layers will allow you complete creative control. Although a designers resource, the personal use scrapper will enjoy working with these delightful templates as well.
Frame measures 8 x 10, Spray measures 2546 px (8.487") x 2939 px (9.797"), and Vine measures 1480 px (4.933") x 3600 px (12"). Pngs are included for those whose programs don't support PSD's.
Licensed for Commercial, S4H/O, & Personal Use.
Don't lose out on the sale! Purchase today at:
Commercial-Use
DigiScrap Warehouse
I hope you consider purchasing today - I'm sure that you'll really enjoy working with these templates.
Of course, I couldn't let you go with giving you a little free sampler! Since it's almost Valentine's Day - I created a full page heart frame with the vine template: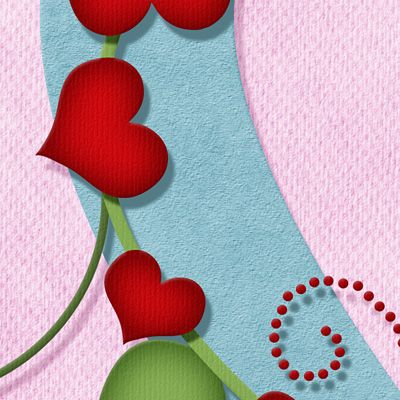 This free sampler will remain available on my blog for 3 days only - Friday (1/22nd), Saturday (1/23rd), & Sunday (1/24th).
This sampler is Personal Use Only.
Enjoy the sampler & thanks for leaving a comment!
Expired, sorry!
Thanks so much for stopping by and looking! Have a great day and I'll "cya" soon with more goodies!
Hugs,
Babette