8/15/2007 02:12:00 PM Posted In
Freebie
Edit This
Aahhh … the sweet smell of success! The gallery and forum are looking SOOO cool! Traci is doing a fantastic job and I'm so loving the new colors!! It's not ready to go "live" yet – but it's getting closer! I can't wait for people to see it and use it!!
JUST FOR THE SCRAP OF IT
is going to make a huge splash! LOL I'm dying to show it off!
Okay, I'm happy that my apartment management takes care of stuff around here – but did they have to start painting – with power painters – so early? The are SO loud!! And they aren't even up to my building yet!!! My kitties are not enjoying the noise and keep coming to me … as if I can do anything about it! Sheesshh … ok, rant over!
Heather sent me a layout named "Something Blue" – she used
"The Heritage Collection"
Page kit which is included in my grab bag! Isn't she a beautiful bride? Is this fantastic or what? Heather created the frame and journal strips for her special layout! Gorgeous layout – thanks so much for sharing with us Heather!!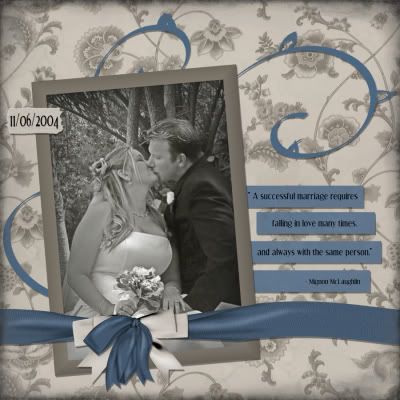 And lookie, lookie ….. I've gotten some more layouts from Tracy – she is one busy woman! Not just one, but
FOUR
layouts! She used my new
"Midnight Garden"
page kit and really made it shine! Take a look …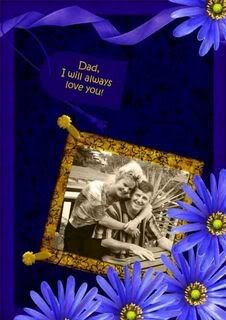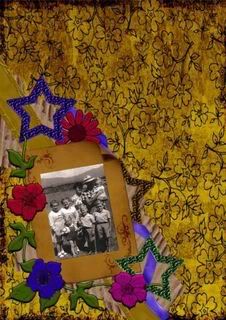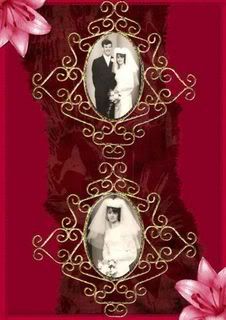 Fabulous!! Many, many thanks Tracy for not only using my kit – but for sharing with us!!
In between everything else, I've started a new kit! It's going to be a Retro kit – at least that's the direction it's going in right now! I've got 5 papers done so far … hey, it's a start! Wanna see the colors?
What do you think? So, I tell ya what – kit naming is so hard - How about if I give away the new kit to the person who names my kit?! Hey, I like that – a
kit naming contest
! So, thinking caps on and start sending me those names! Remember to include your email so I can send the winner the kit when it's done!! LOL Let's see …. How about I accept entries until
Saturday, the 18th
? That way I can get the kit in the store by Monday! LOL
I want to remind everyone that there's only
FOUR days left
to pick up my grab bag!
It's an awesome grab bag and I'm sure you don't want to miss out!! You really can't go wrong with it! And hey, with the coupon
enclosed in the freebie today … you get 25% off of the measly two bucks!! How can you beat THAT deal?! Grab yours
HERE
before it's gone forever!
Well, you guys have certainly earned an award and reward for reading this far! Today, I have an AddOn to my
"Sophisticated Chocolate"
Page Kit!
Looks yummy, right? Hurry and get yours – this will only be available for 24 hours … or so!
((so sorry, this freebie is no longer valid))
Okay, back to the grind for me! Cya laters – everyone have a great day and scrap something!!
Hugs,
Babette