8/16/2007 10:14:00 AM Posted In
Freebie
Edit This
Not much time today – so much to do! So I'll be brief … ah yes, I hear the collective sigh! LOL
First of all – I need to show off these great layouts that were sent to me!! Each used my
"Sophisticated Chocolate"
page kit and they are AWESEOME!
First up is Andrea's – with a tribute to her Grandmother. Isn't her daughter just too adorable? Andrea's journaling is wonderful!!
Then Demetria sent in this gorgeous layout of her sister and brother-in-law … what a lovely couple! And look, she also used my template!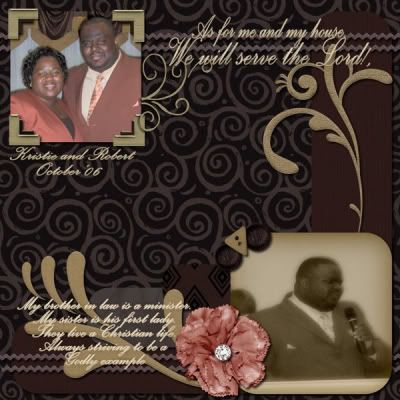 Then last, but most certainly not least … we have another layout of Tracy's – this time of her little girl! Isn't she cute? And what a great extraction!!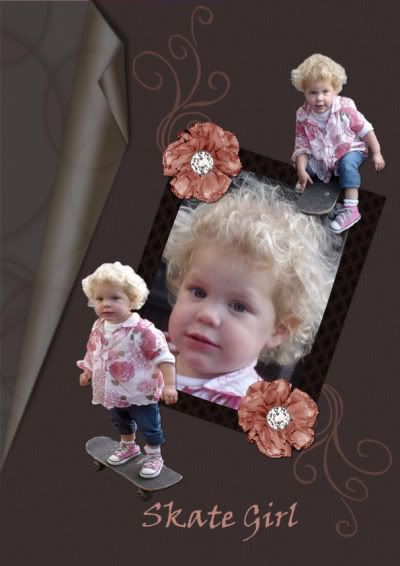 Many thanks ladies for sending me your creations and allowing me to show them off! You all rock!!
NAME THAT KIT!
Remember to send me your idea for kit names for your chance to win my next kit! I've gotten some great names so far – so hurry and throw you hat into the circle! Here are the colors again ….
Today's
FREEBIE
(see, I told you I was going to brief!!) is the 4th template in the
Blue Series
!! Just one more and you'll have the complete set!! This FIVE (5) photo template comes loaded with real bonus elements!! You get a paper, 4 photo corners, 3 staples, 1 Daisy Overlay, 1 Cross Ribbon, 1 Round Stitch, 4 Small puffy stickers and 2 large stickers!! Take a look …
You want it right? Go grab yours before it's too late –
this will only be available for 24 hours! (((so sorry, this freebie is no longer available)))

Many thanks to all of you who have left me such sweet comments about my Sophisticated Chocolate AddOn!! You guys are so sweet!!
You'll take care – cya tomorrow!!
Hugs,
Babette