9/13/2007 08:24:00 AM Posted In
Freebie
Edit This
Hello Everyone!!
This is a busy day for me so I'll be pretty brief! Do I hear the collective *gasp* ??? LOL
Okay, just a few reminders for you ...
First one is the Designer's Contest ... we're got quite a few signed up! Wanna give it a try???
Second is my FANTASTIC Grab Bag - You don't want to miss this one!!
And third is, of course, the FREEBIE!!!!!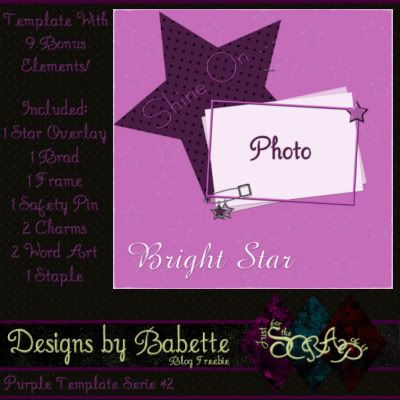 Remember, you have 24 hours to grab this one before it goes into the shop!!
I'll cya you guys tomorrow!!! Have a GREAT day!!!

Hugs,
Babette