10/12/2007 06:41:00 AM Posted In
Freebie
Edit This
Hellllllllllllo! Hope you all are doing well!! My Grab Bag is in the store ... and the value is amazing!!! You truly DO NOT want to miss out on this one ... I'm not thinking I'll ever do another one like this!!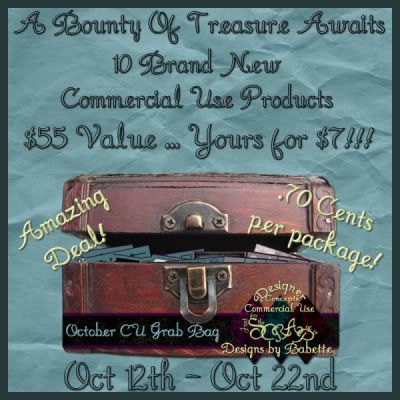 Can you beat this deal??? Noooo .. I don't think so!! Hurry over to the store and get yourself one!!
OOhhh ... and as a special treat - Brandi has a personal use only grab bag for only $2 bucks!! Liz has another CU bag, priced at $4!!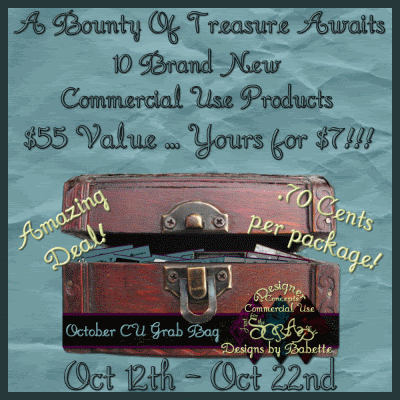 I've seen both of these grab bags - they are awesome!
*** Charity Kit ***

Liz (Sweet Digi Scraps) has a kit on sale where all the profits will go to the family of a baby boy who is undergoing chemo therapy. He's only 19 months old I believe! Here's a look at the kit:
If interested, please see the kit here:
*** FREEBIE TIME ****

Yeppers, short and sweet today!! I've got the last of the Halloween Fever Quick pages for you today. I do hope that you've enjoy them - I've had a blast creating them! Just want to remind you that the Mega Kit is priced at only $4 - and it's a monster kit!
You really can't go wrong with this one either!!
Okay ... the freebie!! Here's a look: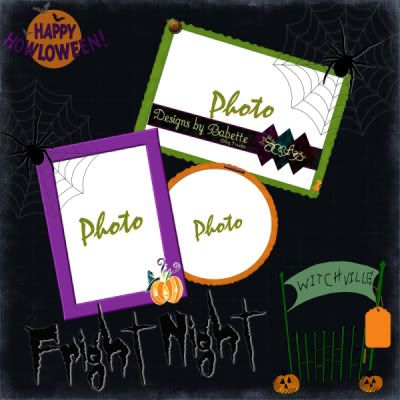 I really liked how this one came out too! Remember, it's only available for the next 48 hours - then it's off to the store with it!! Get your copy quickly!
((So Sorry, the freebie is no longer available, please check the shop)))
Enjoy!! And have a great week-end!!! Cya laters!
Hugs,
Babette