10/24/2007 07:25:00 PM Posted In
Freebie
Edit This
Okay, so I've been thinking ... would be WAY easier for me to blog during the evening! I rush around like crazy trying to get to the blog ... and often am "late" ... so why am I killing myself? LOL Look for me during the evening time ... or you'll get to check me out first thing in the AM!! LOL Life just gets toooo complicated sometimes, ya know?
*** SITE NEWS ***

You still have a week to join the QUICK PAGE EXCHANGE and participate to get some truly awesome quick pages! They are using my mega kit "Fall-ing For You," which i put on sale just for this event. You save 41% - what a bargain! *grins* The best part, though, is the amazing work of all the members that have participated. I've compiled a sampling of some of them to give you all a little look.
Aren't they incredible? You'll have a full FALL/AUTUMN album in no time! All you have to do to get all those (and more) is create one quick page to give to the group - and you'll get all the others!! Join the exchange now!! (Link to forum in side bar.)
*** CT LAYOUT SHINES ***

Demetria used my Cranberry Dazzle and some of the co-ordinated surprise freebies she found scattered thru out the forum to create this absolutely FANTASTIC layout!!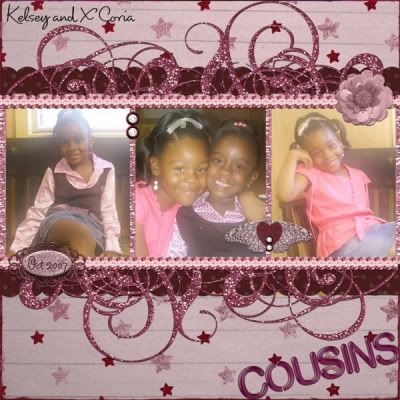 Andrea created this adorable layout with my kit "Fall-ing For You" - is that not the cutest baby?!
She' s also turned this into a quick page for the exchange! How cool is that?!
*** Member Layout Shines ***

Walking-Girl used my "Pour L'homme" sampler to create these totally cool door hangers!!
The photo is of her husband and the journaling translates as: "
Do not disturb - For the world you are someone, but for someone you are the world!" Isn't that lovely?! I thought this was so cool for her husband to have - he can hang it and when he see's it .. he knows he's loved!!


*** EMAIL LAYOUT SHINES ***


Jonimarony emailed me to show me how she used one of my "Halloween Fever" quick pages - it's so cool!!


*** VOTE!!! ***


If you haven't gone over to the gallery yet (link in the side bar) you really need to get there before midnight EST!! There are some gorgeous kits there and the voting ends at midnight! Grab some kits and vote for your favorite - the ladies would really appreciate that!!


*** FREEBIE TIME ***


I'm still working on "Pour L'homme" and really loving the feel of it! I thought I'd offer up some bits and pieces as I'm working on it. Not sure if these will end up in the kit - or maybe as an add-on ... I guess I'll see as it grows! LOL Here's the preview: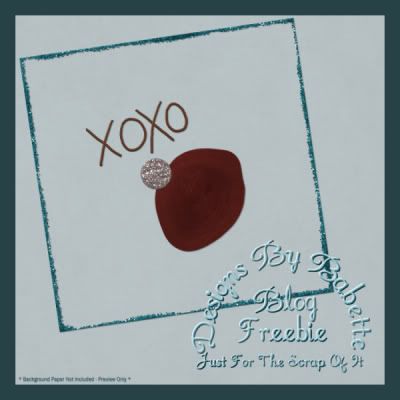 You get 1 glitter border overlay, 1 glitter dot, 1 metallic painted circle, and one piece of word art - pretty cool, huh?

I'm going to leave this up until Saturday as well; get yours before it's gone!


Have a great evening!!! Cya tomorrow!!