11/13/2007 01:10:00 PM Posted In
Freebie
Edit This
Did everyone have a great weekend? I was busy, trying to finish up a few projects. Then this morning, I had a small pc crash - took a bit, but I'm up and running! Have you gotten the JFTSOI tool bar yet? It's really awesome - you should give it a shot!! You'll be the first to know about all specials, sales, freebies, etc!!!
*** THE CATWALK ***

The Beauties have been busy again - this time with
"Strawberry Kiss
" - check out the great layouts!!!
Aren't they fabulous? If you'd like to leave them some love, I know they'd all appreciate it!
*** NEW IN MY STORE ***

First off, I've got my November CU Grab Bag in the store. It's a fantastic bargain and one you don't want to miss!!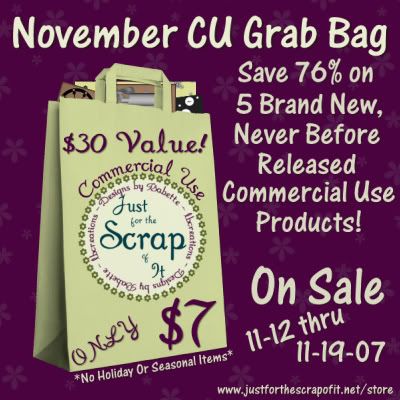 Next, I have "Bits & Pieces" that coordinate with my "Pour L'Homme" kit. These are all priced between $1.50 and $1.98 - great bargains!!
Aren't they adorable? GREAT for dressing up any layout!
I've bundled up my quick pages and priced them at a reduced price of $5.00 per bundle - a great deal if you haven't gotten these!!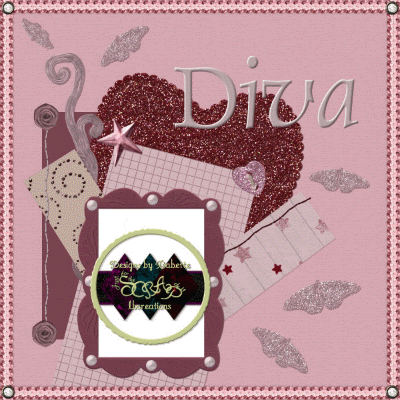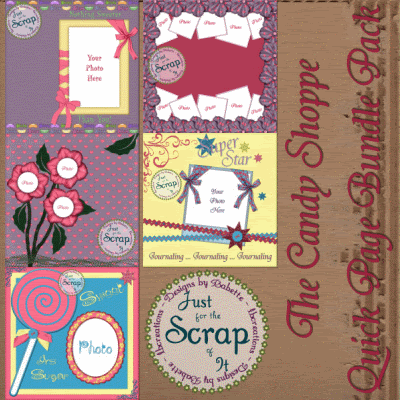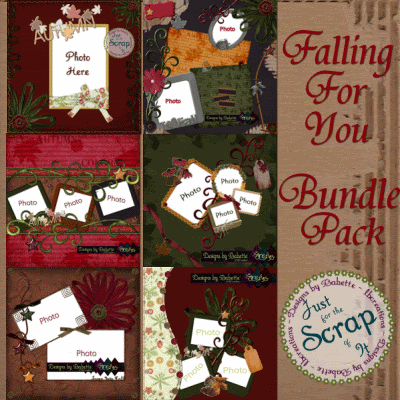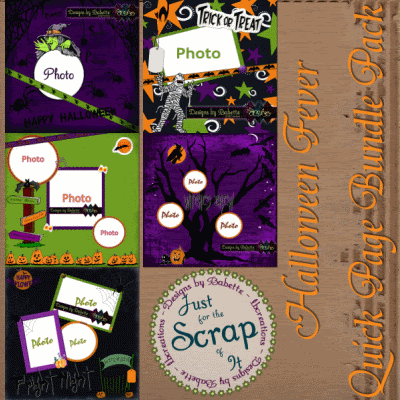 Here are some more totally new products that I recently put in the store:
*Phew* that's a bunch huh? And there's more coming! LOL
*** FREEBIE TIME ***

I was playing around yesterday and created this micro mini -
JUST FOR FUN
and thought it was too cute not to share! There may be more pieces coming - I am just loving the bright, cheerful colors!!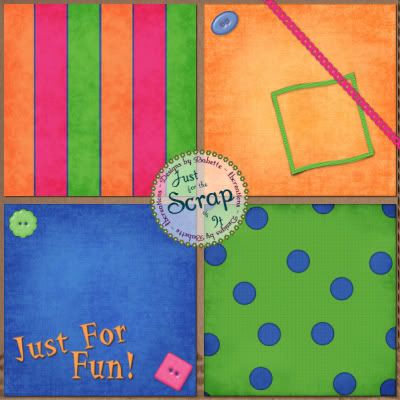 This will remain available on my blog for 24 hours - then it will go into the store. So ... don't delay! *smiles*
(((This freebie has expired and been placed in the store for purchase)))
Enjoy!! I'll cya tomorrow!!
Hugs,
Babette