11/05/2007 05:09:00 AM Posted In
Freebie
Edit This
How's everything going today? Did you have a GREAT time on Saturday for NDSD?? Find lots of freebies and bargains? Attend some great chats? We were hopping over at JFTSCOI - and had a great time making new friends and cutting up! Chats, prizes, and a scavenger hunt (Brandi, Liz, Rebecca and myself each created a kit for this hunt!) kept everyone busy all day long!! You'll notice on the side bar that I'm sporting a new blinkie "WWBD" - it's the result of a joke during one of the chats. Rebecca Gold, one of the designers, created the blinkie at the request of many of the ladies. Now, don't wish you were there to know the inside joke? LOL You're free to grab the blinkie ... and you never know, if I see you sporting it ... you may very well get rak'ed!! *smiles*
*** CT LAYOUTS ***

Liz (Sweet Digi Scraps) really make my "Cranberry Dazzle" shine with this layout that she made for her husband:
I'm thinking Joe is a VERY lucky man!!
Barbara is having way too much fun with my mega kit "Halloween Fever" - she's in the process of creating an entire album! Here's a couple of them so far ...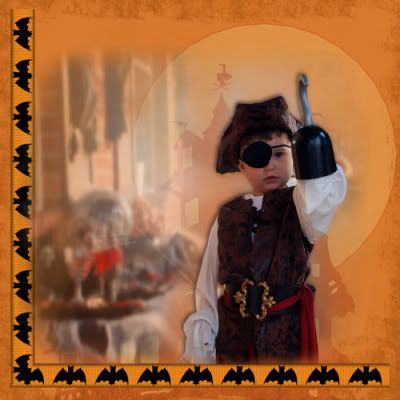 Isn't her grandson just too adorable? I just love seeing photos of him!!
*** FREEBIE TIME ***

I figured since we had so much fun hunting for treats on Saturday that I'd continue the fun! I created the following quick page for today's freebie. This was created with my kit "The Candy Shoppe" and was one of 4 kits created specifically for NDSD and our scavenger hunt!


This freebie will be only be available for the next 24 hours - hurry and don't miss out!!
Enjoy it and have a GREAT day!!!
Hugs,
Babette