5/16/2008 10:18:00 PM Posted In
Freebie
Edit This
Howdy!
Sorry it's taken me this long to get the next part up - but life got complicated! Mike's "condition" turned out to be Guttate psoriasis ... and his ENTIRE body is affected - and I do mean ENTIRE! He's miserable and making me miserable cuz there is nothing at all I can do for him really. Everything hurts him and he can't even pick stuff up cuz it's affecting his hands as well. He's going for UVB light treatments and I really hope that this is gonna clear up soon for him. They say that you are born with it ... and then something triggers it (like stress) and comes out. Well, boy did it "come out" for him - like overnight! I'm thinking I can blame the dang contractor for this!!
Oh, and it the midst of all this ... I uploaded my products to Candy Tree - this is an all cu store. And of course, it was time for my new grab bag & reveals ... etc, etc, etc! LOL
So, here's a look at my newest CU grab bag. It has been uploaded into my stores and what a bargain! Six brand new, never released products!! $32 worth of commercial use products for only $5.00!!! That's .83 cents a product! How's that for a tremendous CU bargain? Don't miss out - grab the goodies while they last!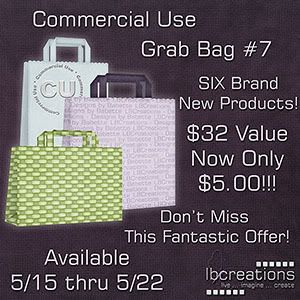 Available at:
Divine Digital
or
Candy Tree
On to the REVEALS!! Both of these revealed grab bags are available as a "bundle" pack for a limited time. Still an amazing value at only $9.99 each!!
Available at:
Divine Digital
or
Candy Tree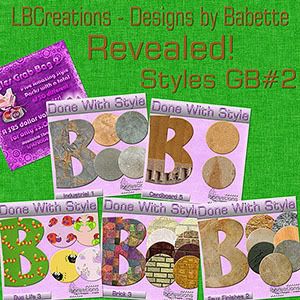 Available at:
Divine Digital
or
Candy Tree
If you've never bought one of my grab bags ... I can promise you that you will not be disappointed. Give one a try ... and you'll be back for more! *wink*
Oh, and remember - my kit "Beauty Naturally" is still on sale 50% off at Divine Digital ... only $4.50 for this gorgeous kit!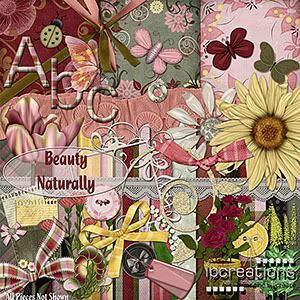 Included in this kit are:
15 Papers - lushly textured, patterned, & embossed
1 Full Alpha (Upper, lower, numbers & symbols)
4 Butterflies - all different types and colors
6 Buttons with threads or bows (not all shown)
2 Bows
1 Swirlie Frame
1 Film Strip (not shown)
1 Bent 4 picture frame (not shown)
3 Large flowers (one not shown)
1 Tulip
1 Potted plant
2 Floral bushes
1 Bell flower
2 Glitter flourishes(one not shown)
3 Knotted Bows - different type knots (two not shown)
3 Marble eyelets
2 Ladybugs
1 Inchworm
1 Pocket Tag
1 Acrylic "dog" tags
2 Slim Tags (not shown)
2 Tag Strings (not shown)
1 Lace
Again, thanks so much for all the lovely comments - you guys really give me warm fuzzies!! Even Mike was touched that some of you asked about him, or sent him "get well" wishes!
Today's freebie is part FIVE of the seven parts to my surprise freebie. I hope that everyone is enjoying them ... and I'd LOVE to see what you guys do with them!! Yeppers, that was a HINT!! Send them in!!
Email Me
*smiles*
((Sorry, this freebie is no longer available))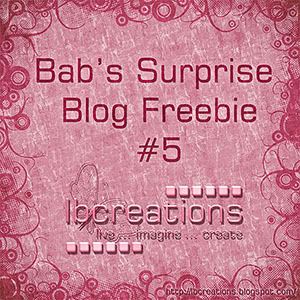 OH, I almost forgot .... will the lady from Vienna who left me a comment please email me? Thanks!
Okay guys ... enjoy and I'll "cya" on Monday!! You all have a GREAT weekend!!!
Hugs,
Babette