5/20/2008 12:00:00 PM Posted In
Freebie
Edit This
Hi Everyone!
I know, I know ... I'm a day late!! Time just seems to run away from me! Mike is doing better, but is still having a hard time doing much ... his hands are peeling, red, and just plain angry looking! Again, thanks so much to all of you who have expressed concern and offers of prayer for Mike - we both appreciate it sooo much!! ((hugs)) to each of you!!
I'm going to have some exciting news in a couple of days ... I can't wait to tell you all!!
Have you gotten my grab bag? It's full of lovely goodies ... honest, you'll love it!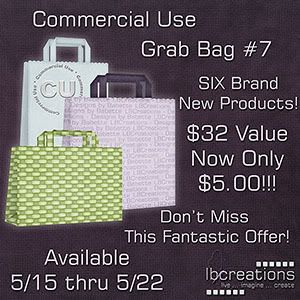 Available at:
Divine Digital
or
Candy Tree
Oh, and remember - my kit "Beauty Naturally" is still on sale 50% off at Divine Digital ... only $4.50 for this gorgeous kit!
Okay, on to the main event ... THE FREEBIE!!!
Today is part 6 of 7 ... if you've stayed with me this long, you almost have a complete kit!! Remember, this will only stay available until I put the next part up - so don't delay!!!
(((Sorry, this freebie is no longer available)))

You all have a great day! I'll cya soon ... and with some awesome news!!
Hugs,
Babette