5/07/2008 05:40:00 PM Posted In
Freebie
Edit This
Hi Guys!
OMG ... I'm so tired of unpacking! I swear, I'm in moving hell. *sigh* I just finished unpacking 6 boxes ... and I still have 4 more to do. I promised Mike I'd get this batch done today ... but, I needed a break!! Good news is, Mike promised to take me to dinner ... so at least I don't have to deal with cooking! *smiles* And hey, I cooked two days in a row ... in a kitchen that's not really ready to cook in! I get brownie points for that, don't I?
Oh, and did I mention that the freaking contractors messed up my paint? Oh yeah, I've got paint peeling off if anything hits the walls in some spots!! I'm so pissed off - it's incredible to me that anyone would do such a piss poor job ... and charge so much!
On the bright side, the weather here in Virginia Beach is GORGEOUS! Seriously it's so nice out there ... and today I'm feeling very blessed to have this beautiful new home, in a pretty neighborhood!
So, what's new from me? I've got a few things cooking ... first up, my grab bag reveal!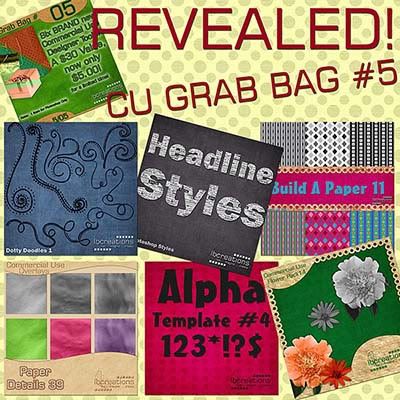 If you missed it, or just don't like surprises - you can get this as a bundle for a limited time for only $12.99!! You can get your bundle
HERE!
And of course, my new CU grab bag is now available: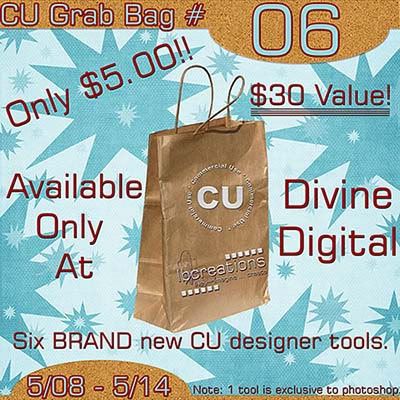 It's really an awesome bag, and both personal and professionals will profit from it. It's a spectacular bargain at only $5.00! You can buy my newest cu grab bag
Here!
I recently introduced a new line of brushes: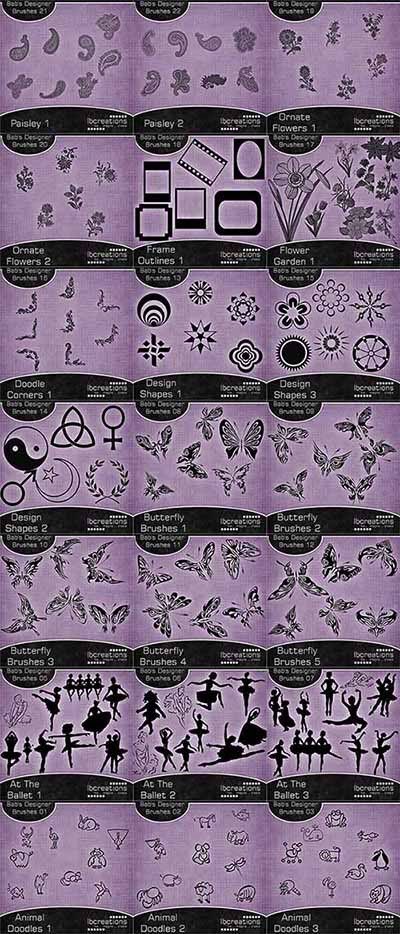 There's something here for everyone! They are all on sale for just $3.99 (43% off) and are all CU, S4H, and personal use. You can find them
HERE!
Oh, and I've got some new styles in the store: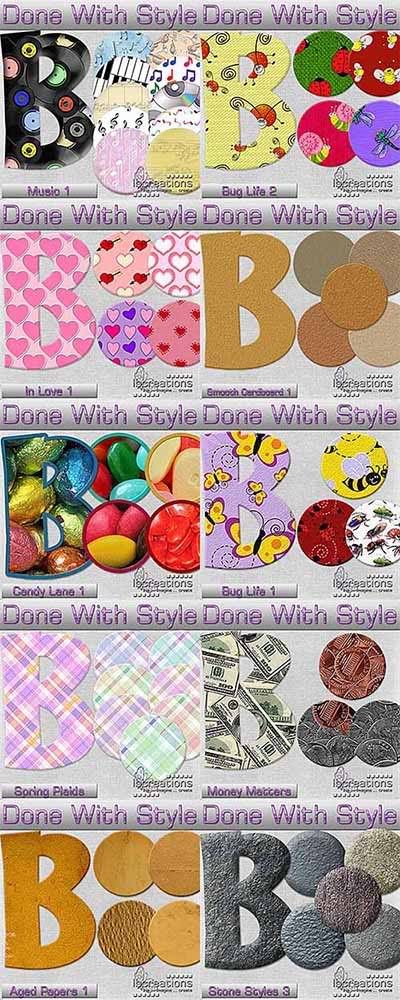 If you haven't checked out my styles ... you really MUST! I've got fun and funky styles - as well as more traditional styles. You can check them all out
HERE!
Now, what some freebies? Well you definitely need to check out my challenges at Divine Digital ... there's a few waiting there for you! And if you participate - you can get even some more! So, be sure to check out my challenges on the
Forum!
*** FREEBIE TIME ***

First I want to thank those of you who took the time to comment; I very much appreciate all the lovely things that were said! I'm so glad that you are enjoy my surprises!!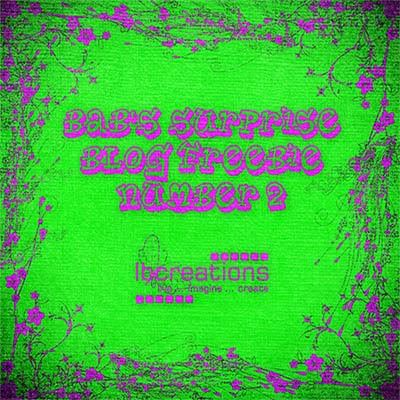 Today I've got the 2nd part - and again, it will remain available until I upload the 3rd part; but it will be stay up at least 24 hours! So do keep checking in ... and remember, I love hearing from you guys!
Get your surprise freebie
HERE!
Okay, back to unpacking for me ... my "break" is over!
You all have a GREAT evening/day/afternoon - whichever your time zone is in! LOL
Hugs,
Babette