9/22/2008 05:17:00 PM Posted In
CU Freebie
Edit This
I hope everyone is doing well today! I've been busy trying to get healthy and I am doing better, but still not 100%. I've been trying to take it easy and not be at the pc as much.
I hope that those of you affected by the weather are all safe and that your utilities are back! I have quite a few friends that were affected and I felt so bad for everyone. I'm hoping that everyone made it thru safely, even if material possessions were lost.
The News, in general, is just distressing. Between the war, the economy, and the weather ... it's a wonder anyone is sleeping at all anymore!
As for me, I'm really excited today! My kit "God's Presence" has finally been released! This has been an ongoing project for me and I'm so happy and proud to have it in the stores finally! This one was truly a work of love. It is a "Christian" based kit, with a heritage/vintage feel to it. I've always believed that nature is the perfect example of how God speaks to us - and surrounds us with His love.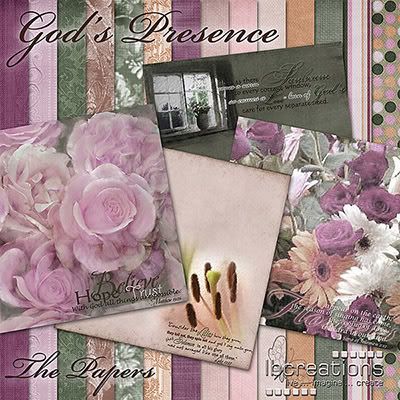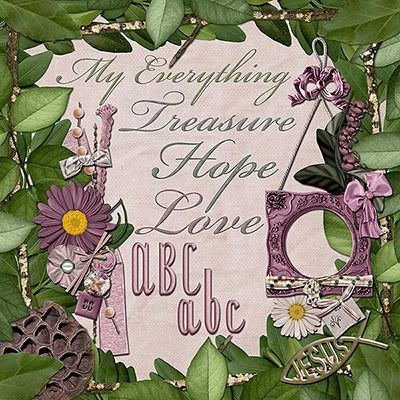 And here are some layouts created with the kit:
From Liz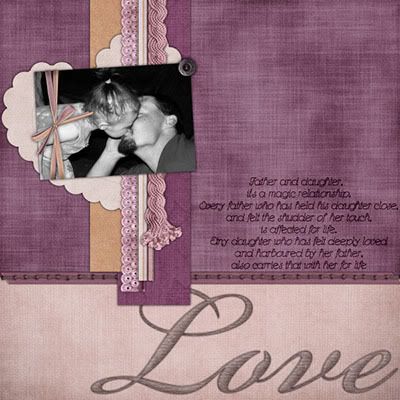 From Teri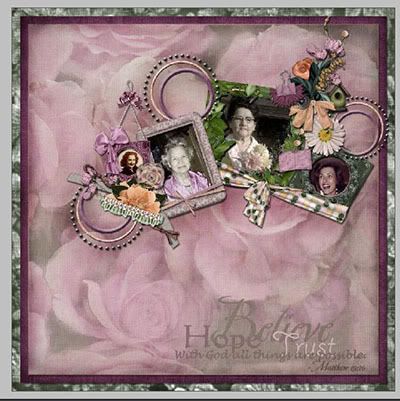 Aren't they just fabulous?? I'm sure I'll have some more to share soon.
This is a huge kit rich in deatils. It contains 18 papers - four of which have verses, 1 complete alpha, 13 word arts and 70 elements! It's Personal Use & S4H-O friendly! During this introductory period, I've placed it on sale for only $5 thru 9/25! You can purchase the kit from these fine stores:
Well, if you've stayed with this long - I guess you deserve a little gift! I've got another cu sampler pack for you today - and again, it's Christian based. I hope that many of you are able to use it.
CU Sampler #8 includes 3 patterned overlays (crosses, crown of thorns, & dove of peace), a frame, a ribbon, a button, a photo tag, a tag string, and thread & shadows for the button. It will be available thru Thursday, 9/25.
((Sorry, link has expired))
Enjoy! Have a great evening!!
Hugs,
Babette