7/27/2009 09:15:00 AM
Edit This
I'm seriously going to miss my NORMAL cup of coffee in the morning. WW's going pretty good, but when I figured out how many points my coffee would cost me (light & sweet) ... I figured it was something I had to give up for a while! Otherwise, I guess I'm doing pretty good ... now if only I could convince myself to go walking in 90+ weather! LOL LOL
BLOG CHALLENGE #1 WINNERS
As promised, instead of picking out just
ONE
winner I had Mike pick out
FIVE
winners to the blog challenge. And now ... the moment you've been waiting for ... the winners of my 1st Blog Challenge ....
Jennifer Schmitt
Naturelady
Sharon
TragedyScrapinAnne
Shel
Isn't this exciting?! Congratulations to each of you!! Individual coupons will be issued to each of you for "Absolutely Fabulous Textures 01". For those of you who are new to the blog ... here's what they have won: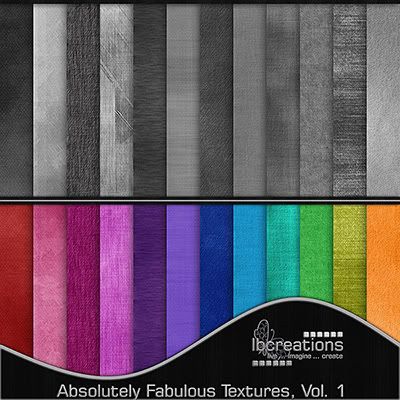 This product is
CU/S4H-O/PU
and is a $14.99 value ... all theirs for FREE - just for leaving a comment on my blog last week!
Want a turn to win? Good news then ...
BLOG CHALLENGE #2
For this week's blog challenge the prize I've selected is "Bab's Designer Brushes 30 - At The Sea Doodles."
This prize is CU/S4H-O/PU and is valued at $6.99. This set includes 37 doodles. I've included a .png file for each brush tip (which will enable non-Photoshop users to create brushes in their programs - or use as is) as well as the .abr file.
The BEST part is that all you have to do to win is
POST
a comment on my blog. How easy is that? A winner will be selected from
any and all
comments that are posted during this week - the winner to be announced next Monday! Good Luck to each of you!!
----- TUTORIAL -----
Today's tutorial was requested by DonnaC. She wanted to learn how to fit her photos inside of a frame. The frame is included in the tutorial, it coordinates with my kit "Spring Blossom." Tutorial and included frame are
PERSONAL USE
only.
---> Download <---
----- BLOG GIFT/FREEBIE -----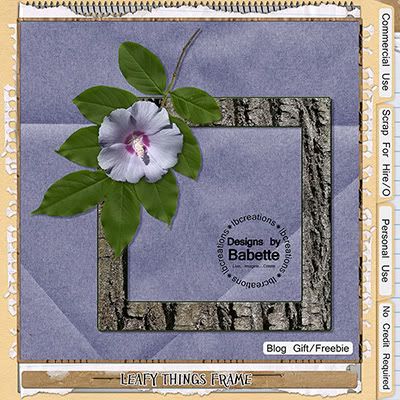 I figured since we were working with frames today ... you'd get another one! I created this frame using my "Leafy Things" leaf pack. The frame is bark and I thought it was kinda cute.
---> DOWNLOAD <---
I hope you enjoy the downloads and can't wait to hear from you! Remember, you have to post a comment to get a chance to win the blog challenge! And keep those tutorial requests coming in - it's really the only way I'll know what you guys are looking for!
Take care & have a GREAT day!
Hugs,
Babette
LBCreations - Designs by Babette