8/04/2009 06:42:00 PM
Edit This
Hi Guys! I know, I'm late announcing the winner of my 2nd blog challenge - life got complicated again! It seems that I'm still in for some more medical issues, had two more doctors appointments ... and yes, it's getting old. Today I went to a new primary doctor and she was
SO unbelievably arrogant
. Basically, I've decided that I'm going to go see an obgyn ... it seems more reasonable to seek a specialist out and get some real information. I do apologize for not posting before now, but I just wasn't up to sitting at the pc until now.
Oooohhhh ...
I lost 4 pounds!!
I'm on my way! *smiles* I added a recipe to my
weight loss blog
... go check it out!
***** Blog Challenge #2 Winner *****
The winners of my 2nd blog challenge are
MISSY and CINDI
! That's right, I'm awarding the prize to TWO people instead of one, I just couldn't go from 5 winner to 1! LOL Congratulations ladies ... your individual coupons for "Bab's Designer Brushes 30 - At The Sea Doodles", a $6.99 value, will be issued to each of you.
***** Blog Challenge #3 *****
For my 3rd challenge the prize will be
"Blendables, Vol. 5", a $7.99 value
. Blendables contains 6 textured overlays. This is CU/S4H-O/PU.
Want your chance to win?
It's easy to do! All you have to do is
POST
a comment
ON MY BLOG
(go to the top of each post to comment on that particular post). Oh and remember,
please make sure there is a way for me to contact you
!! A winner will be selected from ALL the comments of that week! This week is going to be short, but I'm still planning on announcing the winner next Monday. Winners will also be contacted and given the happy news via email or their blog - depending on the information I have. Individual coupons will be issued (from one of my stores) to each winner for the prize.
***** SALE! *****
I've decided to have a sale at Commercial Use ... all my products are on special for
only $2 each
!!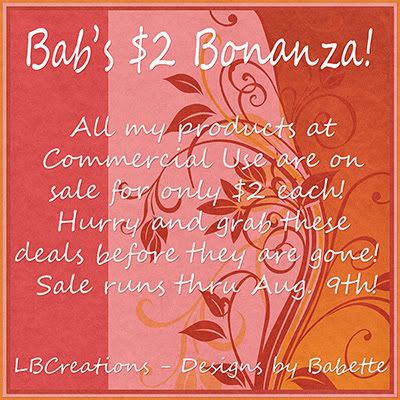 NOW is definitely the time to stock up on items on your wish list! Sale will run thru Sunday.
Hurry on over and stock up!
***** TUTORIAL *****
Again, this is request from a blog reader.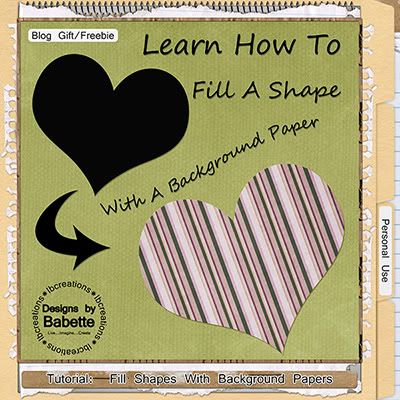 Please remember that tutorials are
Personal Use
only. *smiles*
DOWNLOAD TUTORIAL
***** FREEBIE! *****
I've got a new texture overlay for you!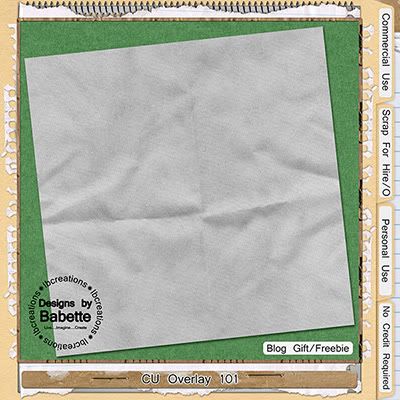 - EXPIRED, sorry!
This blog gift/freebie is CU/S4H-O/PU. Enjoy!!
Phew! That was a long one! Keep those tutorial requests coming and don't forget to comment on my blog for your chance to win! Take care!
Hugs,
Babette
LBCreations - Designs by Babette